Free Fire's premium currency is found in diamonds and gold. You can use them to improve your weapons, characters, activate certain skills, and much more.
Thus, gold and diamonds are the main interest of all Garena Free Fire players.
Keep reading to find out several ways in which you can earn this premium currency in the game, without having to spend any real cash!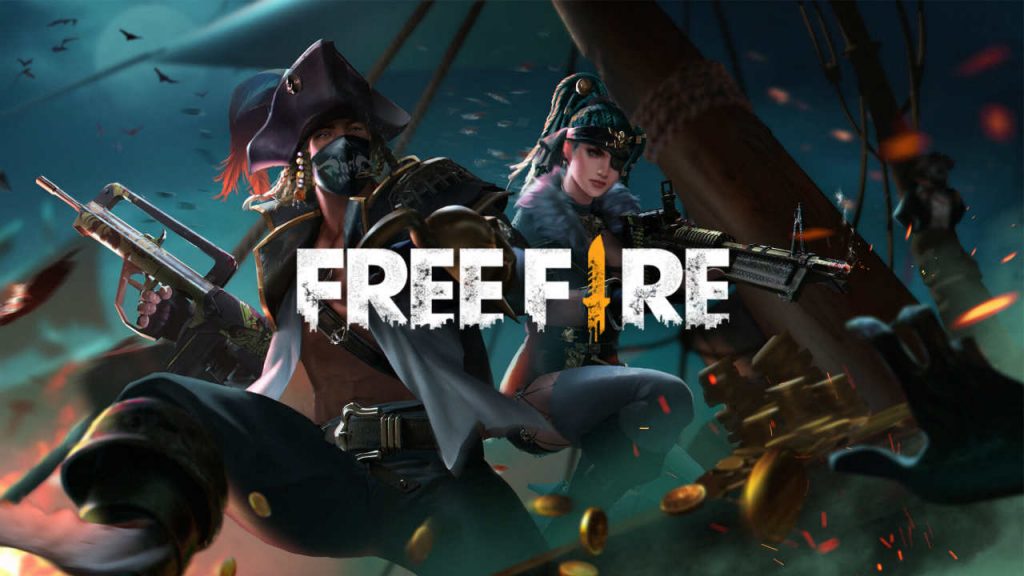 Gameplay
Garena Free Fire is a mobile-friendly game where 50 players get on the map and fight each other, with the last one standing as the winner. Each match is very quick, lasting about 10 minutes.
The gameplay is quite similar to other battle royale shooter games, such as PUBG, where players choose their initial landing location, and they parachute there.
Free Fire offers the opportunity to explore the land, looking for weapons and other useful items before the safe zone disappears, which means that players need to move very quickly.
As it shrinks, the gameplay becomes more dynamic, as players need to fight with each other in a smaller area.
More Info on Gameplay
Players go around the island using one of the four vehicles available. They can choose between a durable Jeep, compromising speed, a quick truck, or a small three-wheeled Tuk Tuk.
The last choice is Amphibious, a vehicle that can travel both sea and land.
What makes Free Fire stand out from the crowd is the character system. With more than 10 unlockable characters, they each have their own unique playstyle.
For instance, there is a bodyguard whose skill is faster with reloading, while the nurse restores more HP during the allies' revival processes.
Getting Gold and Diamonds with Coupon Codes
One of the main methods to get free gold and diamonds in this exciting and challenging game is the coupon code. It is quite rare, mostly because you need to know where to look for these codes.
They are often found on social networks, influencers' accounts, or even official events organized by Garena itself.
If you have a coupon code, all you need to do is access the reward redemption section, enter the code, and spend your free diamonds wisely.
In-Game Events
As briefly mentioned, Garena Fire Free also organizes temporary events. These are quite regular, and you will find and can access them from the upper right corner, right in the lobby screen.
After this, you will be taken to a new screen, which displays all the active events. Each event offers rewards to players, and thus you have a high chance of getting free gold and diamonds after events.
There is one event in particular called the Perm Gun Skin Check-In, which is a great opportunity to win gold and other rewards.
The Gold Royale Method
The Diamond Royale and Gold Royale systems work quite similarly. You can draw one prize that can be of use on the battlefield, such as unique character skins, weapons, or cosmetic skins, among others.
In the Gold Royale section, you can draw a free reward once per day.
Furthermore, you can also easily get special coupons that offer you more draws in the lottery. You can earn them by completing daily challenges or taking part in regular competitions.
Incubator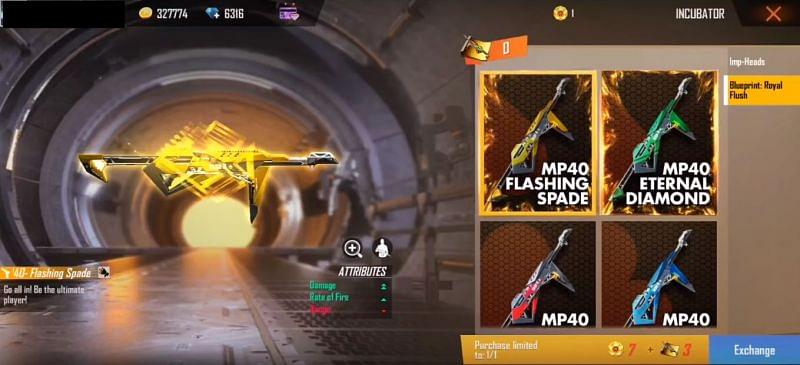 The incubator is the place hosting the most valuable, expensive cosmetic items in the entire game. In order to use this feature, you should possess items that you can get in Luck Royale modes.
Luck Royale modes, if you are not familiar, are a type of transaction system from which you can obtain cosmetic items that are merely for show. You can get them without spending real money.
Tips and Tricks for Free Fire
Here are a few quick tips to help you collect more premium currency in Free Fire.
Firstly, make sure you do not spend too much of your time on Luck Royale. Unless you need valuable cosmetic items, you should skip them. You won't have any other gain apart from these skins.
Gold Royale, Diamond Royale, and Weapon Royale can be used for free if you have the right coupons. You can earn these coupons when you play the game, during daily challenges, and through character development.
Lastly, make sure you pay extra attention to Gold Royale. This offers a free item each day.
Summary
This concludes our tips and hints on how to get free gold and diamonds in Free Fire.
Make sure you keep an eye on any other special events that might offer you rewards, and also, spend them wisely to advance your character and be the winner!