Imagine you're taking a camping trip, or just a road trip to one of your favorite places. Or, maybe you and your group of friends take your bikes on long journeys on a weekend every month just to get away from the hustle and bustle of daily life.
You make a checklist of all that you would need on the trip, and you get going on your journey. All of a sudden, it starts to rain, completely drenching your team. Now the entire trip is ruined because of this. What could you have done to know better?
You do not have to sit and watch the weather report in the morning, as you can simply just download an app on your phone and get your information. Read on to learn about some of the best apps for weather and climate forecasts.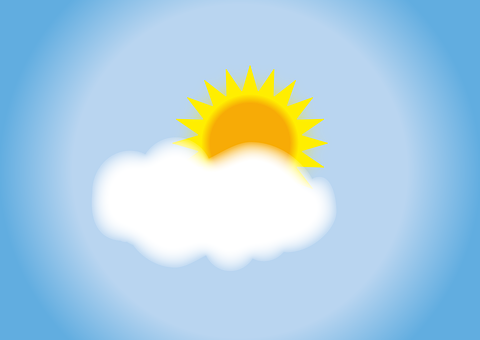 Weather Forecasting Apps
Have you ever wondered where weather forecasting apps get their information from? Most of these apps get their information from the National Weather Service, the National Oceanic and Atmospheric Administration, and satellites.
Weather balloons are sent up in the sky to gain information on and note down parameters, like humidity, wind speed, and temperature.
This data is then compiled and analyzed to figure out how the weather is going to be like in the upcoming days. With this data, apps can get the information as well, and they present it in a user friendly way.
This makes it easier for people to see what the weather is going to be like, and they can plan their activities accordingly. These apps are also of great help to farmers, who rely on natural rains to make their living.
1Weather
If you believe in ratings on the Google Play store, this app sits near the top of the table. It comes with not only daily, but also hourly forecasts, along with temperature predictions for the upcoming days.
If you use the app frequently, you can also add a widget on your home screen for quick information.You can download the 1Weather app on the Google Play Store or from the Apple App store. The app is free to use, but comes with ads. You can pay $1.99 to remove these ads.
AccuWeather
If you prefer straight to the point apps that give you accurate forecasts on not only an hourly or daily basis, but also by the minute, AccuWeather is an excellent option. The app also comes with options like radar, which can be important on trips.
You can download the AccuWeather app from the Google Play store or from the Apple App store. The app is free to use, but comes with ads. You can pay $2.99 to remove these ads.
Google Feed
If you need a reliable app that comes from Google itself, Google Feed is an excellent option to have on your phone. You can just ask Google Assistant to tell you the weather, and it will pull the results.
It does not have too many features, like radar or widgets, but if you want a quick update on how the weather is going to be like, you can use the card or ask Google Assistant for your information.
The app is completely free to use, and you can download the Google app from the Google Play Store.
Conclusion
Weather forecasting apps have become really accurate, and everyone who wants to make plans that could be blindsided by the weather should have one of these on their phone. We hope that this article has helped you pick out the best option according to your requirements.