Getting a tattoo is always a big commitment, and often most of us aren't sure about it. Luckily for people who fear needles, or who are not sure about having a permanent tattoo, temporary tattoos are a splendid alternative.
The longevity of temporary tattoos are highly dependable on skin type, locations, and exposure. Some can last up to several weeks, whereas few can come off within a day, depending upon the brand and tattoos' quality.
If you need to remove your temporary tattoo sooner, we have brought you a few tips to get off your temporary tattoo. Read on to learn more about this.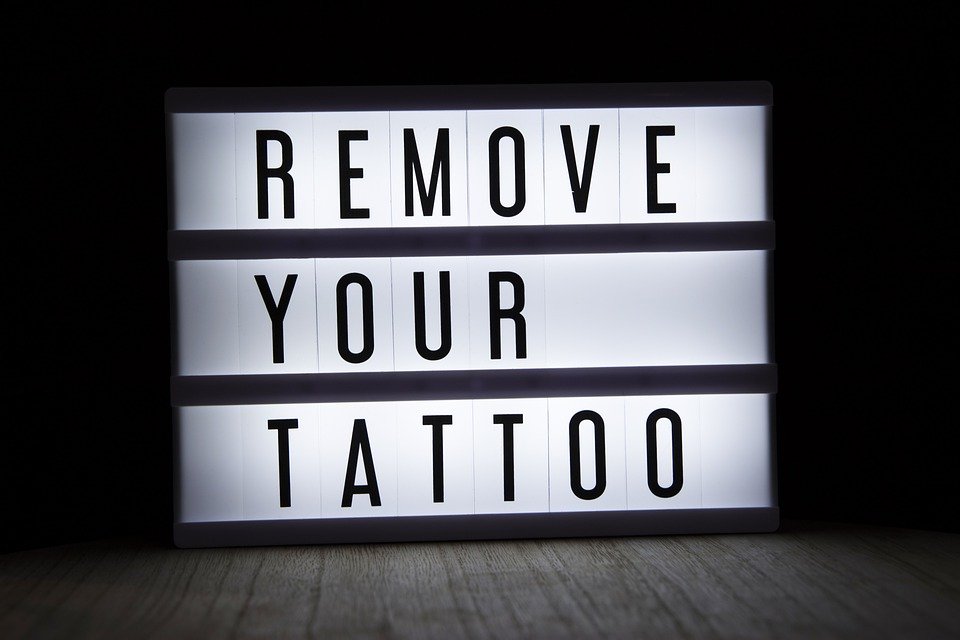 Oil-Based Removers
Oil-based removers are probably the best way to get rid of your temporary tattoo. These are also often used to remove makeup and cleanse the skin.
You can head to a nearby drugstore and pick up an oil-based remover. Alternatively, the oils that you have in your kitchen, including coconut oil, olive oil, or even baby oil could also do the trick for you.
To remove the tattoo, first, dip a cotton swab or a piece of soft cloth in any of the above oil or oil-based remover. Apply it to the tattoo surface and gently massage over the tattoo in a circular motion. Keep rubbing gently until the tattoo flakes start to come off.
Exfoliating Body Scrubs
Exfoliating body scrubs are known for removing dead skin cells and promoting new growth. Therefore, these scrubs can help break the flakes of your temporary tattoo and completely get them off.
You can buy body scrubs from a nearby drugstore or get them delivered to your doorsteps through online shops. Or, you can also get them ready using various products in your kitchen.
First take half a cup of brown sugar, ground oatmeal, or grounded coffee to exfoliate. Next, use half a cup of coconut oil or olive oil to bind the granule together.
Finally, if you want to add scent to it, use a half teaspoon of vanilla into the mixture. Once the scrub is ready, apply it over the tattoo, and rub gently for at least 30 seconds to get the work done.
Scotch Tapes
Scotch tapes are the easiest, quickest, and cheapest way to get rid of temporary tattoos. Cover the tattoo with the regular Scotch tape and rub your finger over it a couple of times, then peel.
The tattoo should come off right away. Once the tattoo comes off, apply a cold compress for a few minutes to prevent redness in the skin.
Chemical Removers
If your tattoos are kind of stubborn and resist the oil-based removers, then you will have to opt for even stubborn chemical removers to get rid of them.
There are various chemical containing products that can help you undo tattoos by diluting their color and breaking down their particles. You could try the chemical removers, like nail-paint removers, hand sanitizers, rubbing alcohol, or hydrogen peroxide that are usually available at home.
The removing procedure is similar to that when you are using the oil-based remover. Saturate a cotton swab with any of the above-mentioned chemical removers and rub it gently over the tattoo surface.
Chemical removers are great for mulish tattoos, but if you have sensitive skin, these could irritate your skin. Therefore, use this method if your tattoo is stubborn and is not coming off with other oil-based removers.
The Treatment After Tattoo Removal
Continuous scrubbing and rubbing over the skin can cause irritation and rashes on the skin. In case you see any kind of redness or inflammation on your skin, apply a cold compress for a few minutes.
Or, you can also use other skin-soothing products, like aloe vera gel or cucumber gel to prevent the irritation.
The Bottom Line
These are a few ways to get rid of temporary tattoos with ease. Alternatively, if the tattoos are larger, you can use foundations or waterproof concealer to cover and hide the tattoos.