If you love tinkering around with video editing software, online video editing jobs might be for you. Don't you just love to see great videos that have been edited professionally? We all do. And the people who can edit videos to make them look amazing have great opportunities.
This is visual art that involves arranging and manipulating video clips and creating excellent content in the end. You might already be doing this for your own social media. But if you haven't you can easily get experience online. There is a ton of editing freeware for you to practice with.
Video editing makes use of special effects to edit specific segments of the motion videos and sound recording. It is a post-production process that is useful in presenting a well-structured video. This career is important in making commercials, movies, video ads, and TV shows.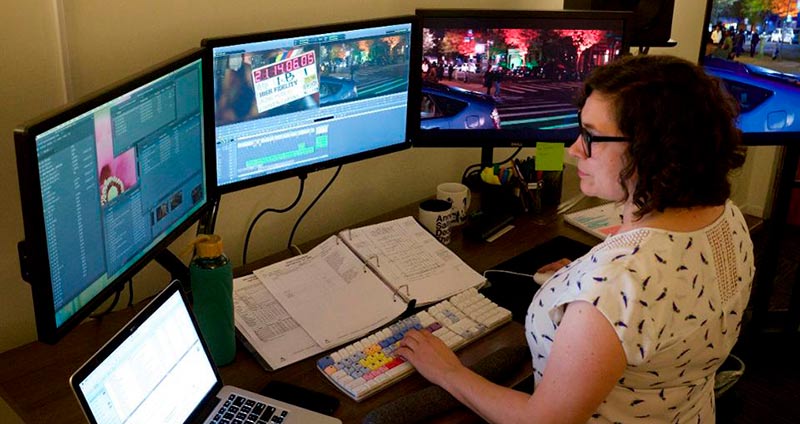 Why Find Online Video Editing Jobs?
This job has however been made accessible to everyone through the invention of video editing software that is available on computers. Video editors can find plenty of editing jobs on the following websites, and these pay very good money.
You may think that the market is flooded with editors, but that's not true. All you need to do is be very good at it, and you are sure to keep finding jobs all over. You can also ask your friends and family members to refer you to people who wish to have their videos edited.
Websites That Offer Online Video Editing Jobs
Behance
This is an online platform that allows artists to showcase their portfolios in fashion, graphic design, photography, and illustrations. One of the benefits of this site is that it is very easy to use. If you are an artist this site can be a great place for you to get client referrals for work.
This site is well-established and is connected to the Adobe Cloud Creative Plan. It runs for $9.99 each month, but you can add a portfolio for free, although you shall have limited design options.
It started originally as a scrapbook, and through the years, it added creative tools and job listings. There were plenty of portfolios on the site which caused it to transform into what it is today – a place where many video editors can find work.
LinkedIn
This is almost everyone's go-to place for jobs. It is the largest professional network in the world and boasts more than 400 million professionals who are from all over the world.
For many years, companies have used LinkedIn to find employees, and as a video editor, you can showcase your talent and skills to potential employers. There are plenty of job listings from all over the world, and this provides a great resource for people looking for work.
Simply Hired
This site does not only deal with production jobs but also features an entire network of job connections that pull information from all over the world.
Their job postings are from big companies and studios such as Lions Gate, NBC Universal, Warner Bros, etc. So, if your dream has always been to work for one of these big studio companies, then here's a chance you cannot afford to miss.
Mandy
There are very many professional creative jobs on this site. It is dedicated to television and film production. It is actually a great place to start as a newbie, but you should be ready to compete for jobs, as thousands of other video editors also want the same jobs.
You must, therefore, stand out with your experience and application, and make sure that your cover letter captures the attention of the clients. If you are patient enough, you may just break through and make it on this great platform.
ProductionHUB
This is one of the largest media product sites on the net right now. You name it, every major studio or television network looks for its crew member's right here. The site is however not free and shall cost you around $4.99 a month, but it's a great platform.
Stage 32
This is a fairly new site that connects industry pros from the world over and has been featured in Forbes magazine as one of the greatest sites to find experienced video editors.
With their excellent word of mouth, it's easy to assume that you are likely to find a job on their job site. Ensure you are always connected for any new jobs that come up and it also helps you to expand your job search even when things are a little slow in the world.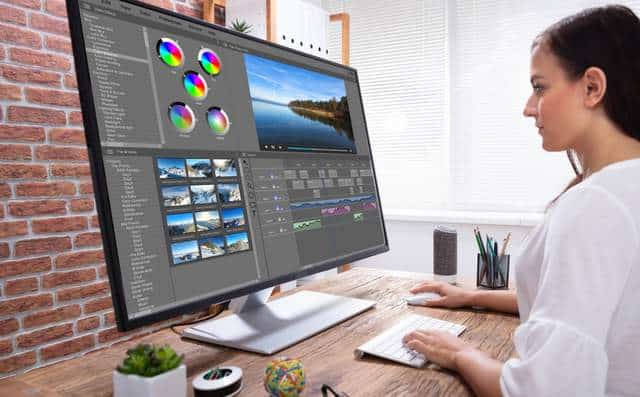 Online Video Editing Jobs Available – Guide to Apply Conclusion
As a video editor, you should create a nice tight portfolio. And you should make sure you post that portfolio on a range of job sites. You can register on all of these sites, so anyone looking for a video editor gets the opportunity to land on your portfolio.