Lords Mobile is an excellent multiplayer game available on Android, Windows, Fire OS, and iOS. The game is free to play, but it comes with in-app purchases.
IGG, the dev of the game, came up with a balanced system for monetization, mostly based on the in-game currency known as gems. The game rolled out in 2016, and it has been awarded the "Best Competitive Game" by Google Play Store via Google Play Awards.
In 2017, Lords Mobile was nominated for the "Best Multiplayer Game" by Google and won the "Android Excellence Game" category. That says a lot about the game, which is an enjoyable one, especially for fans of games like Clash of Clans or Clash Royale.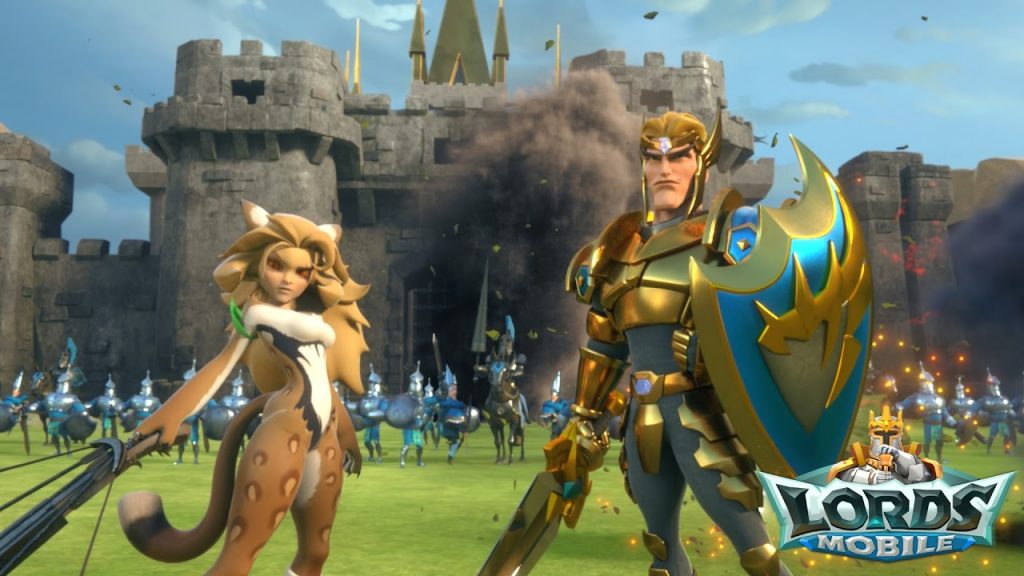 A Brief Guide to Lords Mobile
Lords Mobile is an online open-space RPG that combines strategy gameplay with PvP and other exciting game modes. The whole idea is to build a village, enforce it, and attack other players on the map to gain territory, resources, and more.
Additionally, gamers can also attack monsters and bosses that randomly pop up on the in-game map. Otherwise, players can attack each other as long as they are within the same kingdom. Clans are also available.
Lords Mobile features 45 characters, called Heroes in the in-game lingo, so players won't be bored with the gameplay.
Lords Mobile is excellent and comes with a variety of items, skins, and characters.
How to Get Free Gems in Lords Mobile
Similar to other games, Lords Mobile is free to play, but it comes with in-app purchases. IGG monetizes the game that way.
Accordingly, players are not obliged to invest real money in the game, but they need gems to buy skins, heroes, and other in-game items.
While some gamers spend money on this game, others, on a budget, might lag behind and not advance in the mobile game as expected.
Be it as it may, the game is balanced, offering a chance for all players, no matter how much cash they put in.
Servers Down
When IGG conducts maintenance operations, the servers will be down. The devs will reward players with free gems whenever that happens.
Gems from Colosseum
Once every three hours, the Colosseum rewards players with some gems.
The precise amount depends on the gamers' ranks. To get the rewards, you must keep yourself among the top 5,000.
Earn from Events
From now and then, IGG holds some special events. Competitions like Guild Fest will reward players with free gems, depending on the point the clan made during the event.
During such events, players also have the opportunity to grab some rare monsters that can be exchanged for between 50 and 500 gems.
Hunt Monsters
Usually, monsters randomly pop up on the map in Lords Mobile. When you hunt them down, you might get some free gems as rewards.
Besides, hunting monsters might help you obtain some scarce in-game items and resources. Don't forget that's random, so it's not a method that's available around the clock.
Gifts from Guilds
When someone in your clan kills a monster or spends real-life money in the game, a so-called Guild Gift will become available to you.
You can open the gift, and, luckily, you may earn some gems.
Open Mystery Boxes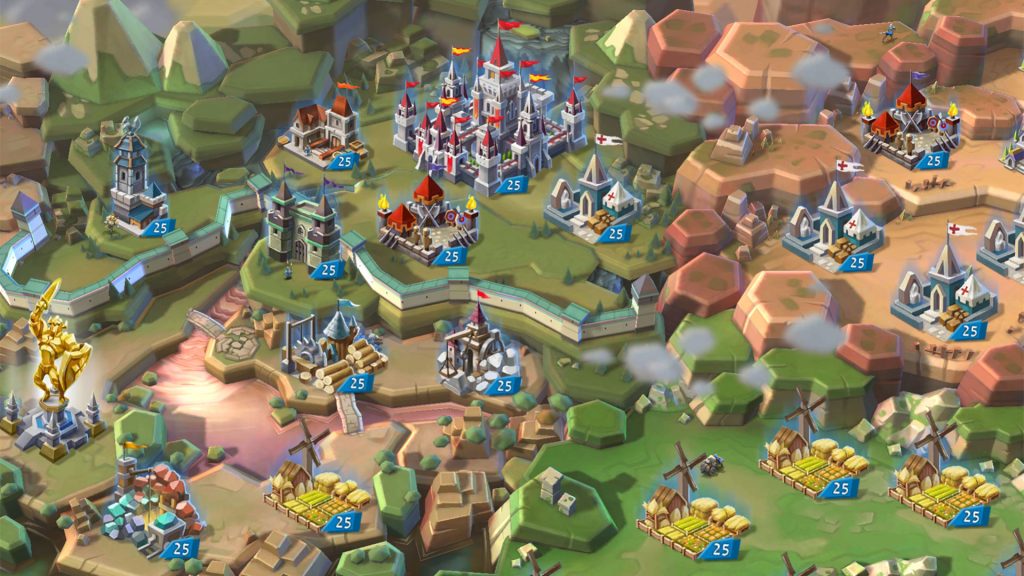 A mystery box will become available in Lords Mobile from now and then.
A mystery box will most likely come with in-game items, but it will sometimes also offer free gems.
Play the Labyrinth
There are many modes available in Lords Mobile. One of them is available after completing the Skirmish 8 quest.
Usually, players will get resources after they kill the boss, but, now and then, a gem gremlin will pop up.
The gem gremlin means free gems, and players can get between 300 and 500 gems. That's a nice grab if you are lucky.
Summary
Lords Mobile is a popular game available on Android, iOS, Windows, and Fire OS. The game is based on real-time strategy, but it also combines RPG with other elements from various genres. Having gems in Lords Mobile is essential for a quick evolution in the game.
Try out the above methods, as they are the most straightforward ones to help you get free gems in the game.