With a massive web of ATMS and branches, getting a Wells Fargo Checking Account means you'll be plugged in wherever you are. It offers a wide variety of products that you can choose from, and this makes it one of the most reliable banks in the US right now.
If you are looking to open a checking account with them, you must be wondering about what they have to offer, and whether or not this is a good idea. Well, we've got you covered. In this review, we take a look at why this bank's checking account should be on your radar.
To start with, this is a great account to help you manage your money. If you don't want to pay any fees for cashing your paychecks, Wells Fargo deposits the checks directly into your account for free which is both fast and saves you money.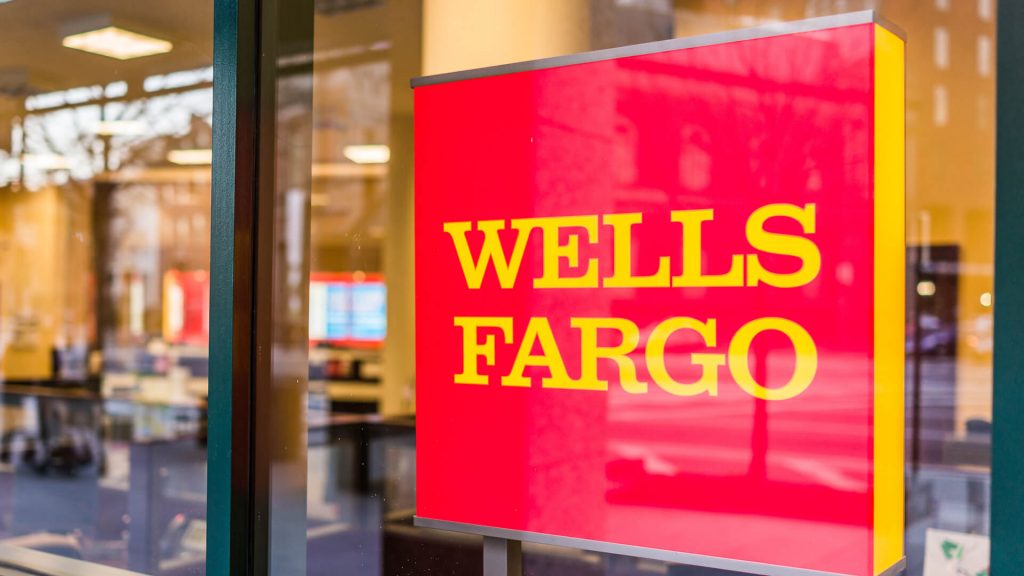 Features Of The Wells Fargo Checking Account
It is simple and student-friendly
This is the basic checking account, which means that it is very light on extras and is perfect for someone looking for a simple and straightforward way of managing their money.
A good example of what we mean is that it doesn't require too much money to open the account. If you have a minimum of $25, this is more than enough for the account, which is why it is great for college students who wish to have checking accounts.
You can access the account through the ATM
You shall receive a debit card that you can use for everyday purchases and also withdrawing cash from the ATM. This card is accessible to the more than 13,000 ATMs for Wells Fargo, countrywide. You do however have to pay a fee of $2.50 for withdrawals to any non-Wells Fargo ATM.
Maintenance fees
This account is not free. However, as with most banks, Wells Fargo gives you the option to waive any processing fees, but you must do something in return, such as the following
Maintaining a daily minimum balance of around $1,500.
Making direct deposits each month that total $500.
Linking your Wells Fargo account with a Campus ATM or debit card.
Having more than 10 debit card payments and purchases each month.
What Other Charges Should You Be Aware Of?
The main charges you should mostly know of are the monthly charges, and how to avoid them. There are also several other fees associated with this account such as; $35 for overdrafts. This can be avoided, by linking the account to a line of credit on another account and a transfer fee of $12.50.
How To Best Manage Your Wells Fargo Checking Account
Please note that, even if this is a checking account, it doesn't offer any check-writing privileges. You also do not get any free checks with the account, and you shall be required to order checks from Wells Fargo at a fee.
You can access your account through the online portal, as well as mobile management. This means you can do deposits and withdrawals easily, and you can also deposit your checks through the online check deposit process.
You can deposit all types of checks for business as well as government checks through their mobile deposits, but you cannot deposit international checks, remotely created checks or money orders through the mobile phone.
There is also a limit to mobile check deposits. The limit is usually $2,500 each day, or at least $5,000 each month. If you are receiving checks routinely, you may need to plan on making these deposits directly from the ATM or a branch near you.
How To Qualify For A Wells Fargo Checking Account
This account is for anyone who wants to open an account but be sure to read and understand the FINE PRINT first, which are the terms and conditions of operating the account before you can even open it. Also, ensure that you have at least $25 at hand for the first deposit.
You can then proceed to do this through the company website, which is a very simple and straightforward process. You must provide your personal information to the bank such as your social security number, a government-issued ID, your date of birth, your email, your address, etc.
Even if you operate this account digitally, according to federal laws, you must provide the bank with your physical address, and tell them exactly where you live so they can be able to find you easily in case of anything.
The initial deposit can be anywhere between $25 and $100. To do this, you should have the routing number of the account, so you can deposit.
How To Qualify For A Wells Fargo Checking Account Conclusion
Opening and operating an account is the first step towards financial stability. Any conscientious person should at least ensure that they have a bank account so you can conduct your affairs in accordance with societal financial requirements.