Hay Day is a free mobile app game for iOS and Android devices that puts you in control of a small family farm. You can grow crops, raise animals, and develop the best farm out there.
Because diamonds are incredibly useful in Hay Day, most of the big tricks and tips revolve around getting diamonds without purchasing them from the in-app store.
There are also a number of valuable strategies that you can use to collect coins, which are the other in-game currency that you need to set up new houses, buy new livestock, and decorate your farm. Read on to learn how to get free diamonds.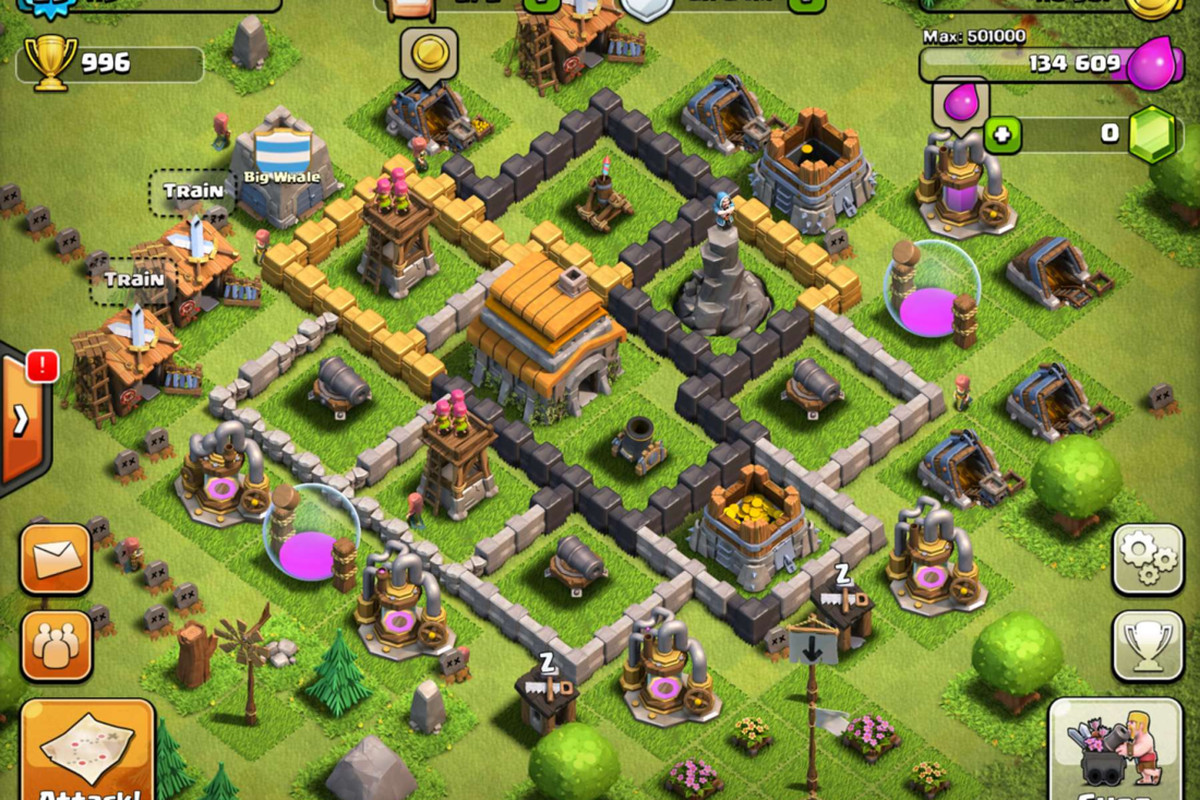 Don't Use Hacks
The truth is that there are no legitimate sources of Hay Day hacking codes, cheap diamonds, safe diamonds, or anything of the sort.
A lot of tutorials out there will ask you to download a program, complete a survey, or include your Hay Day login information, and offer free diamonds in return.
Such deals are almost standardized scams, and can even lead to phishing or a malware attack on your computer. The fastest way to get your hands on free diamonds at Hay Day is through rewards that you will automatically win as you play the game.
Just Play the Game
These accomplishments come from completing things that you'd do while playing the game anyway, such as harvesting crops and satisfying truck delivery requests. So don't be surprised if you see the achievement message pop up from time to time while you're playing.
If you're going to dive right in and go straight for the achievements, unlock your free diamonds as soon as possible, we've put together a handy guide that explains exactly how to do that. Check out a few options below.
Watch Advertisements
One way to get free diamonds in Hay Day is by watching the advertisements that are displayed in the game. When prompted to watch an advertisement, you should watch it.
Advertisements for games are typically 30 seconds to a minute long. Once you have watched the advertisement, you are rewarded with free diamonds.
Link Your Facebook Account
Another way to get free diamonds in Hay Day is by linking your Facebook account to the game. By linking your account, Hay Day will reward you with free diamonds. Plus, you can also then share your updates and progress with friends.
Final Tip
There are a handful of Hay Day successes that honor items like farm decorations. The majority of the achievements each have three levels, which ensures that you will earn free diamonds a total of three times when you meet the target of each level.
For example, after completing your first 20 truck deliveries, you get one diamond. After that, you should expect to obtain two diamonds after 500 deliveries, and three diamonds after 2,000. It might seem like a lot of things to do, but if you take advantage of all our advanced tips and tricks, you'll get there in no time.
If you manage to complete every single achievement in the game, you'll end up with a total of 465 free diamonds. Don't waste any of them racing through crops!
In addition, you can also keep an eye on the official Hay Day YouTube channel for tips and updates.
Conclusion
It's necessary to follow instructions in the game to win rewards. There are many ways to get free diamonds in Hay Day, so make sure to consider these tips in the future.