Learning the piano becomes easy with the use of mobile applications. Downloading piano apps allows users to practice different musical notes without actually playing on an actual piano or keyboard.
There are apps that with a series of challenges that make users memorize simple to advanced musical notes. If you want to enhance your keyboard or piano skills, work on different songs available on free piano playing apps.
Here are the three best apps to play piano for free. These apps have different features that make learning the piano engaging and fun. Download these on your mobile device or tablet to learn the notes of the keyboard quickly. Read on to learn more.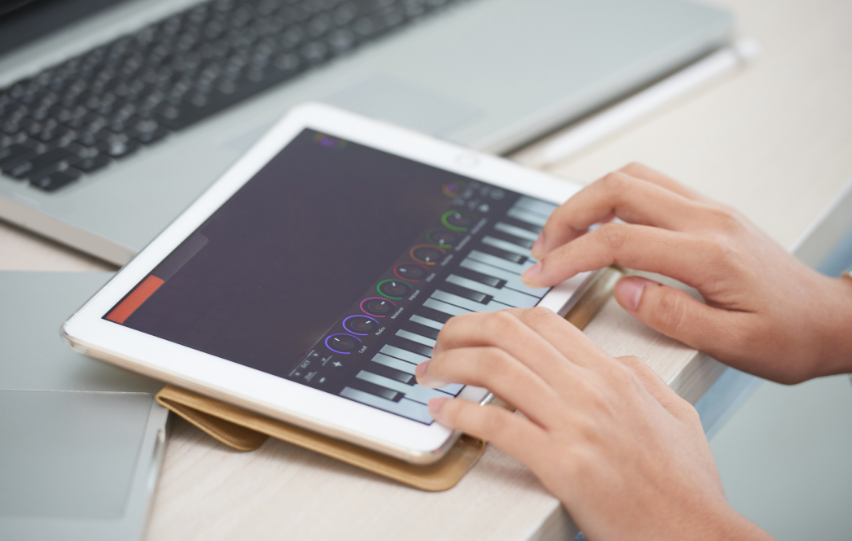 Perfect Piano
Probably considered as one of the best and the highest-rated piano app is Perfect Piano. It features 88 keys piano simulator, allowing users to create beautiful music. Aside from the grand piano simulator, the app also features weekly challenges to allow users to compete against other users.
Additionally, Perfect Piano also supports a USB MIDI keyboard, allowing a smooth transition to a better keyboard. The best part is the widget supported by the application, letting users play around on the keys without opening the app.
Users can also compete with friends and family. Create a guild with these people and share songs you've been working on.
It's an awesome application that will help you enhance your skills and, at the same time, connect with your friends and family. Perfect Piano is available for free at Google Play Store and Apple App Store.
Note Quest
Another virtual piano app that allows you to play the piano using your phone or tablet is Note Quest. It's perfect for users of all ages, providing a set of exercises to practice on. It has leveled sequences, wherein users need to learn the notes quickly and successfully.
Note Quest is highly engaging and helpful for those who want to learn to play the piano. The first few lessons make you learn all the basic notes until you progress to harder ones. There's also an aid to practice between lessons, giving you a chance to perfect the pieces.
The best thing about this app is the grand staff on the screen, complete with treble and bass. There are also four octaves, and it also allows users to compose and play the melody without a hassle.
Users can reach level 5 to play a range of notes with four octaves. The interval selector feature provides time to practice the pieces learned per level. The app is free to download on iOS devices like the iPhone and iPad. In-app purchases are supported to download more content and lessons.
Skoove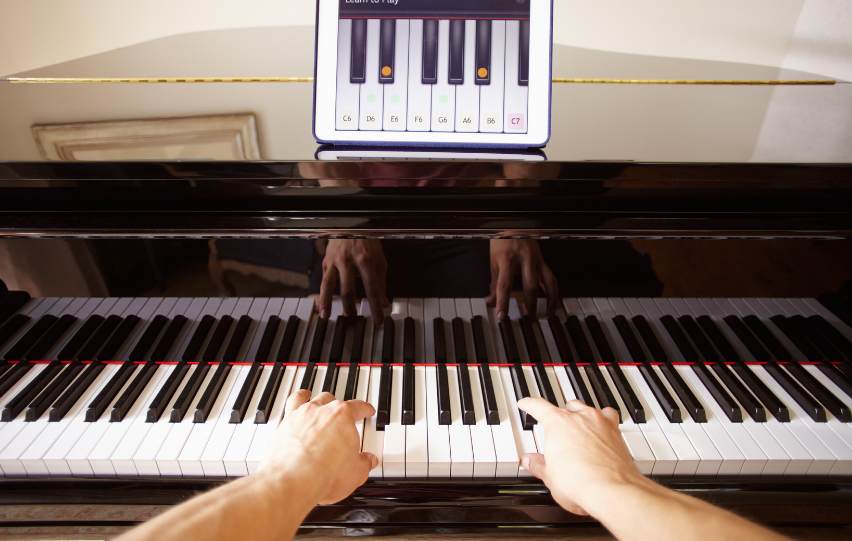 In addition to playing the piano, you also want to learn how to read sheet music. Skoove features a growing curriculum of 400 piano lessons for over 19 courses. Equipped with artificial intelligence, it helps users find out where to improve and if their notes are correct.
There are real piano instructors who can answer the questions of users. This allows students to learn more and enhance their skills in playing and reading notes.
The first few lessons are suited for beginners who are starting to play the instrument via a mobile device or tablet. As the lesson progresses, students encounter more complex lessons.
Skoove is only available for iOS devices. It's free to download, but there's a premium subscription of $19.99/month to access more new songs every month.
Conclusion
Start learning how to play the piano by downloading free piano playing apps on your mobile device, tablet, or iPad. Check out the musical apps above to enhance your skills in playing and reading notes and complex songs.