The guitar has always been associated with romance. It has also been associated with the music industry and the world of rock and roll. While musicians make playing this instrument a breeze, learning to play this can be quite challenging.
Thankfully, there are helpful apps to play guitar online which you can use to learn this instrument. With these mobile apps and the slew of resources you can find on the Internet, you can simulate playing the real thing and become a self-taught player in no time.
For beginners who are keen to start their musical journey, make sure to check out these best apps to play guitar online. You're guaranteed to feel more confident as you gain a deeper understanding and a more solid grasp of playing this instrument. Read on to learn more.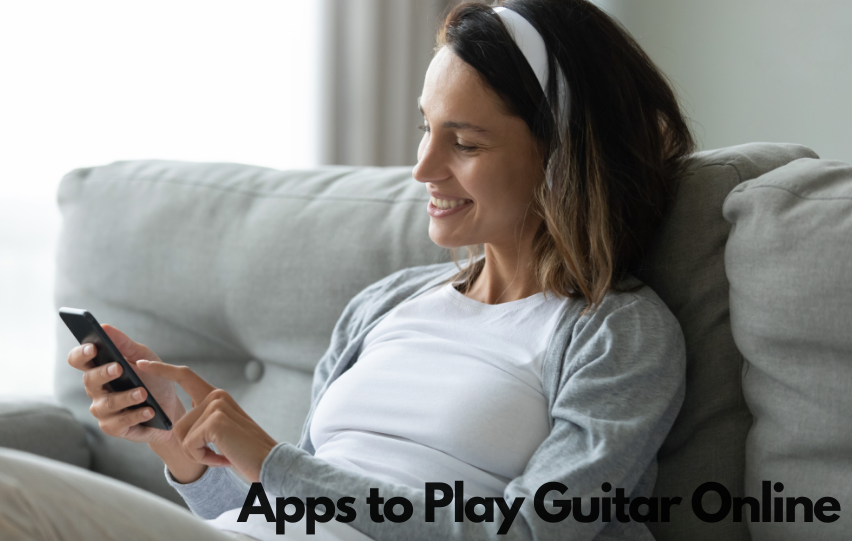 Virtual Guitar
Virtual Guitar is a mobile application that allows users to turn their Android device into a real virtual guitar, making it perfect for practical use and learning. It offers a wide range of chords designed to help familiarize beginners with the basics and to help professional users further their knowledge.
To complement its beginner-friendly interface, the app comes with multi-touch technology, meaning it mimics the real instrument. It also offers super realistic sounds whether you're playing it on speakers or using headphones.
Featuring two playing modes, namely the solo and chord mode, you can easily switch from one platform to another to cater to your needs. Available for download on the Google Play store and the Apple App store, all you need to do is search for this app and click on "install" to proceed.
GarageBand
Geared for iOS users, GarageBand is available for download on the Apple App store. This particular mobile app allows users to turn their Apple-powered device – such as their iPhone or iPad – into a DAW of sorts and record tunes and performances.
The beauty of this app is that it also gives you the chance to plug in your guitar (or bass) while allowing you to explore a variety of classic amps or effects that are guaranteed to bring in more depth and dimension to your creations.
If you don't have a guitar on hand, fret not as you can also use GarageBand to simulate the real instrument by using the available virtual amps on the app. It's Smart Instruments feature likewise provides users with the ability to strum chords and to incorporate autoplay patterns.
To download, head to the App store and search for GarageBand today and click "install". However, most Apple devices today already come with this app pre-installed.
Real Guitar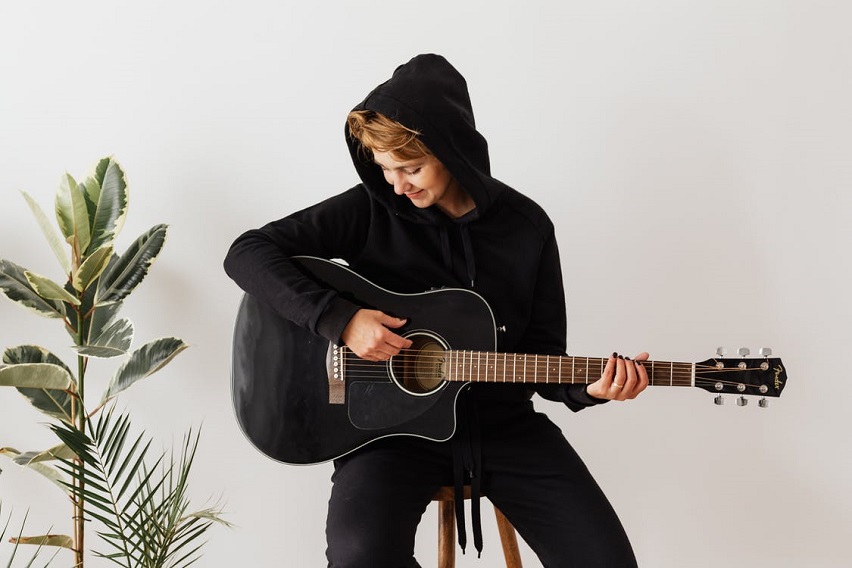 Last, but certainly not least is Real Guitar. This mobile app banks on its user-friendly interface as it turns any device, both Android and iOS, into a virtual guitar, whether it's an acoustic or electric instrument at that.
What makes it stand out from the crowd is its extensive range of chords, with more than 1,500 different ones on its list. This alone allows you to play just about any song or track you wish. This app also boasts of its studio-quality audio, making it simulate recordings in a real-life studio.
A truly comprehensive program to play guitar online, Real Guitar offers three types of guitars to choose from, three playing modes, 16 loops to play along to, and of course, the exceptional playing and recording mode which can easily export recorded tunes to MP3.
Free to use and download, Real Guitar also comes with a premium version valued at $3.90 per month. This premium version is ad-free and comes with all the loops and metronome you need. To download this, simply head to the Google Play store or the Apple App store and tap on "install".
The Bottom Line
These are just three of the best music apps to jumpstart your guitar-learning journey. In no time, you can level up your experience and get more attuned with this instrument even while using virtual methods.