If you are looking for an auto loan that is flexible then the Prosper Online Auto Loan might be for you. There are many different auto loans on the market but many of them have some strict restrictions on the type of car you can purchase with their loan. However, the Prosper Online Auto Loan is a little big more easy to work with so you can buy a new or used car that is suitable for your lifestyle rather than for the loan that is helping you with it. 
Prosper has lots of finance options to choose from, giving you more control over the car you want to buy. If you are in sudden need of a new car and haven't had the time to save up for it,  an auto loan can help you get into a new car and back out on the road quickly. In fact, you can apply for a Prosper auto loan online and get the results fairly quickly before having to head to the offices. 
So, if you need a new car and don't have the funds you can consider the Prosper Online Auto Loan. Our editors have dived into the Prosper Auto Loan and have come up with the vital information you need before you make any decision. Be careful to weigh fees and pay back options against what you are capable of before moving ahead with the application process.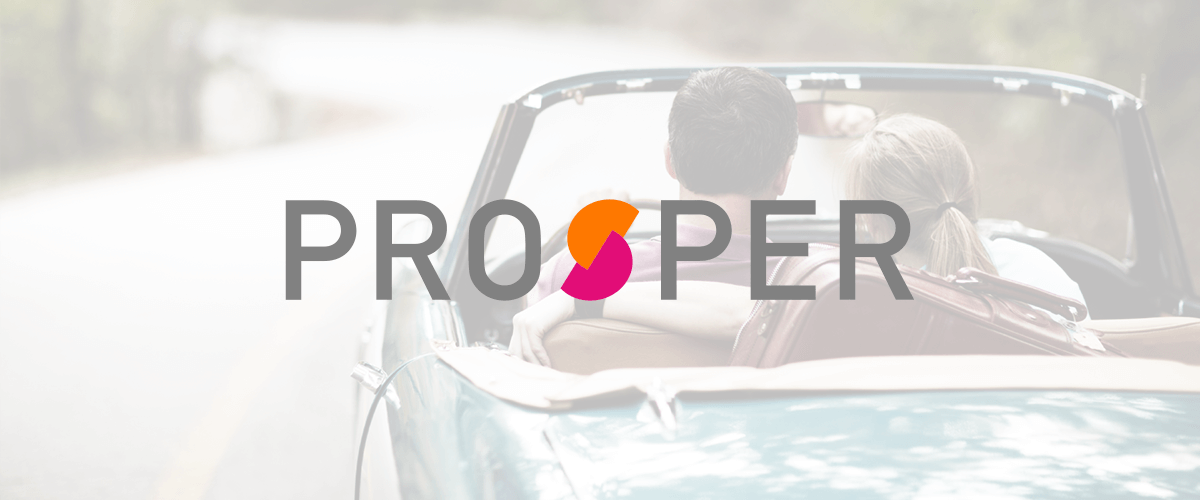 Image source: supermoney.com
What are the Benefits of the Prosper Online Auto Loan?
Prosper Funding stays true to its promise of tailored loans for customers. That being said, all of their loans are geared towards the needs and requirements of the debtor, plus interest is fixed. In this article, we're going to focus on the Prosper Online Auto Loan and discover the benefits that come with it.
Borrowing money from other lending institutions is quite complicated. The process often comes with intimidating fees and limitations on the vehicle you can buy. It's completely different when you choose to borrow from Prosper Funding. Want to refinance an existing auto loan? It's possible. You can also borrow money to buy a truck or a motorcycle of your choice. It is a flexible auto loan that provides you premium customer service and freedom to choose what you wish to purchase.
Another great thing about the Prosper Online Auto Loan is that you can check whether you'd qualify to borrow a certain amount or not. On the sidebar of the website, there's a form that helps you know if you're in a good position. It's totally free and has no obligation fees.
When it comes to the payment options, you've got lots of choices. To pay, you can use a check or pay online, by phone, or with AutoPay. The latter is the recommended option, so you don't accumulate bigger interest charges and late payment fees. This option automatically deducts your monthly payment from your bank account on your due date. It's hassle-free, convenient, and totally money-saving.
What are the Fees for the Prosper Online Auto Loan? 
Note that the interest rate of Prosper Funding is fixed, between 5.99% to 36.00% APR. If you have a good credit score, you can enjoy lower rates. Note that there's an Origination Fee of 2.4-5% and this will be deducted from your loan proceeds before the money is transferred to you. It is a one-time, non-refundable fee upon getting a loan. There's also a late payment fee of $15 if you do not pay the amount within 15 days of the due date.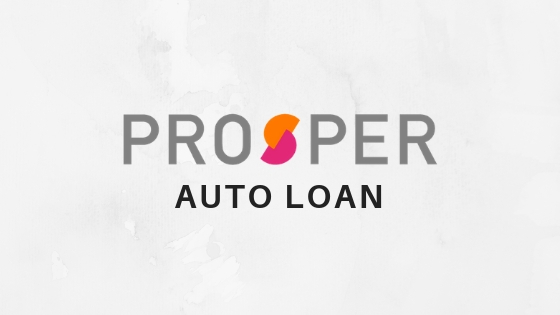 How to Apply for the Prosper Online Auto Loan
Applying for a Prosper Online Auto Loan is pretty easy, as long as you have a decent credit score. You can apply through the Prosper website and provide your personal details. For your application to be approved, you must have a debt-to-income ratio below 50% and have not filed bankruptcy in the last 12 months.
The verification and underwriting process takes about 7 business days. Prosper may request you to upload supporting documents or call your employer or bank for verification. Note that the minimum car loan amount is $2,000 and the maximum is $40,000.
How to Contact Prosper Loans
To speak with Prosper Funding directly about receiving this loan, you can call them at 1-(866) 615-6319, during normal business hours. You can also stop by their main office at 221 Main Street, Suite 300 San Francisco, California. 
Overall, a Prosper Online Auto Loan is a great choice for individuals who wish to buy a new or used car. If you would like, you can apply now and get the car of your dreams! Are you curious to learn more about making smart financial decisions? Check out these awesome podcasts!

Note: There are risks involved when applying for a loan. Consult the lender's terms and conditions page for more information.