There is no wonder that Nestlé is the world's leading Nutrition, Health, and Wellness company. Managing to provide consumers with the highest quality of food and beverage options is the best highlight for their bold mission statement, "Good Food, Good Life".
Nestlé has managed to be the number one food company when it comes to sales while being the world leader in coffee sales through its Nescafe products and their home brewing system, Nespresso. Nestlé Waters is one of the top bottled water producers, DiGiorno being one of the biggest manufacturers of frozen pizza, and Friskies and Purina are two of the biggest pet food manufacturers.
There is no wonder that the company has managed to attain such a high revenue worldwide while supplying the best quality products. The company also owns 30% of the cosmetic company L'Oréal.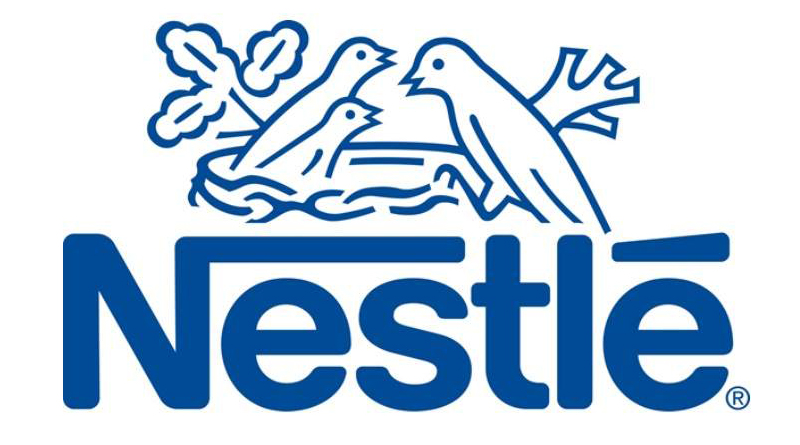 Nestlé Company
The company is a Swiss food and drink corporation having its headquarters in Vevey, Vaud, Switzerland. It currently ranks at number 64 on the Fortune Global 500 in 2017 and number 33 on Forbes's Global 200 list of largest public companies in the 2016 edition.
It has 200 brands at the moment, providing a wide palette of products within a variety of markets such as bottled water, coffee, milkshakes, and other beverages, instant foods, breakfast cereals, healthcare and performance nutrition, soups, seasoning and sauces, refrigerated and frozen foods, and pet food.
Only twenty-nine of the company's brands have annual sales of US$1.1 billion. Such brands currently owned by Nestlé include Nescafé, Nespresso, Smarties, Kit Kat, Nesquik, Vittel, Stouffer's, and Maggi.
With 447 factories in 189 different countries employing about 339,000 people, the company is one of the top shareholders of the biggest cosmetics company in the world, L'Oreal.
The company managed to enter the plant-based food production business in 2019 through its amazing plant-based burgers, following with other plant-based products in 2020, such as soy-based bratwurst and sausages similar to chorizo.
What Products Do They Provide Free Samples For?
Businesses that are interested in products from Nestlé can receive free samples. This can be done by filling the online form or by calling them at 0800 745 845 for further discussion.
Valuable savings and support can be gained by joining the Nestlé Baby program. By clicking here, you will be taken to the application form that needs to be filled. Customized perks will be provided to you for every stage of the child's development.
These can include $20 as a Nestlé Materna coupon, a stylish Nestlé Baby bag that includes a changing pad, a formula sample for infants, and other related infant nutrition products.
Furthermore, you can also benefit from additional exclusive savings, and more, such as customized emails regarding how to stay healthy, baby feeding guides, and online tools, tips, and videos.
Free Samples for Canadians
Residents of Canada are eligible to receive a Nestlé Baby Diaper Bag for free, containing Nestlé baby samples, Nestlé baby formula, coupons, diaper changing pad, and parenting tips. All of these contents are valued at $130.
Accessing this link will get you the Nestlé Cerelac Free Sample. CERELAC Infant Cereals is the best solid food that is easy to digest. This is because of the Cereals Hydrolyzed Enzymatically (CHE) probiotics, along with DHA BIFIDUS BL, contain a wide range of vitamins and minerals.
They are also made with the use of baby-grade grains and rich in nutrients such as iron, calcium, vitamin C, DHA, probiotics, and proteins. This is one of the few reasons why Nestlé is a world favorite when it comes to a wide range of products.
Summary
Being the biggest food and beverage corporation worldwide and providing the best quality of products, there are certain coupons, special offers, samples, and promotions that can be accessed easily. However, these are very dependent on the region or the country you are trying to get.
By visiting the local Nestlé website, you will be able to find the nearest location. US residents will have to access the Nestlé USA promotions. More information can be requested with the use of the company's contact form.