There are a whole lot of fees associated with using standard banks, the Chime App for Chime Bank is looking to do away with all that. As per a recent Deposit Accounts study, on average, customers pay $34 for processing and overdraft as well as close to $2.28 for ATM fees. In addition, they spend almost $4.58 in monthly account fees. Chime Bank is getting rid of those kinds of fees and it can afford to do that because there are no physical Chime Bank locations.
Chime Bank is a mobile-only FDIC insured bank that does not charge any monthly fees or any minimum deposit amount. When you open an account with Chime bank, you will be required to do so by the use of your smartphone instead instead of going into a traditional brick and mortar location. The Chime App for Chime Bank is usually targeted at millennials for the simple reason that it works for anyone who is comfortable with mobile-only and is looking for convenience.
Our editors have examined the Chime App and come up with some important information you need to know. You will find out not only the benefits of using the Chime App but also the negatives. We'll also touch on features and how Chime Bank's Chime App could fit into your lifestyle.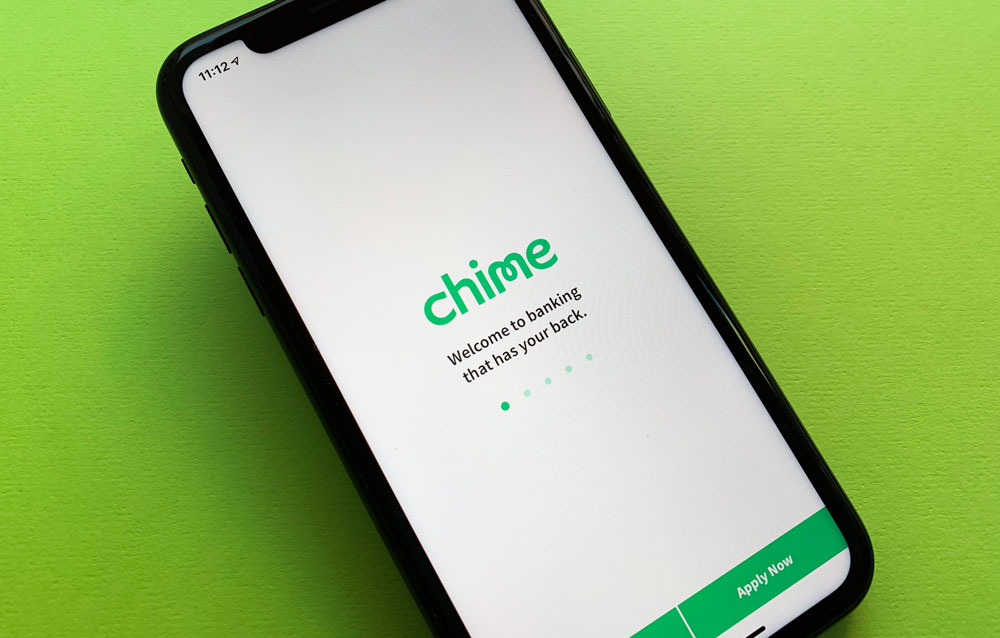 What Is The Chime App?
The app enables users to transfer money, set up direct deposits, review their recent account transactions and review their ATM activities. In addition, the app is compatible with IOS and Android devices, and in addition, it gives you the opportunity to turn off your debit card instantly and notifies you whenever a transaction is processed on your Chime account.
One of the only disadvantages we would love to mention early on of this app, is that the customer services are only available through the chap app, email or telephone call. In addition, it can take from 2-5 business days before anyone can respond to your messages on the chat service.
What Are The Benefits Of The Chime App?
The Chime bank app offers the following benefits to its users
No transaction fees – the app doesn't charge its customers any overdraft or monthly maintenance fees.
Automatic savings – this app offers its users many different automated ways of saving. This feature helps customers with an emergency fund that they can save for specific goals.
Faster payment – you can access your paycheck as early as two days in advance.
No overdraft line of credit – most banks charge their customers an interest percentage for a line of credit that allows them to overdraw their accounts. With the Chime app, this is absolutely free. The reason behind this is that Chime doesn't offer any overdraft facilities, and if you attempt to overdraw your account, the bank declines the transaction. This is beneficial to customers who wish to control their spending.
Bill splitting – Chime enables their customers to split bills with their friends when out on the family night.
Mobile app – the app is well received and is compatible with all Apple and Android devices.
Free ATMs – Chime bank has over 38,000 ATM locations, where their customers transact for free.
What Are The Limitations Of The Chime App?
This app, though perfect, comes with a few limitations
You cannot open a joint account – the bank doesn't allow the opening of joint accounts, which can be a limitation for couples or groups of people who wish to manage their money together.
Cash deposits are not instant – when you deposit cash through the app, you shall need to get a Green Dot cash deposit location and this makes depositing cash an ordeal. It may also charge you up to $4.95 to deposit money in the account.
Out of network ATM fees – though you have access to their vast ATM network, Chime does at times charge you a $2.50 for an out-of-network transaction. There is also a $3 charge for an external debit charge. This is for loading your account by the use of a debit card instead of a direct transfer.
Personal checks are not provided – you shall not be able to write a check out of your Chime account, as the bank doesn't offer this. If you wish to write a check, the bank shall send one to you, and you shall be limited to a $5,000 limit, and $10,000 per month. Your account must also be in operation for more than 30 days before you can use the check feature.
Their savings interest rates are low – the Chime savings account offers lower interest rates than savings accounts at traditional banks, which is definitely a minus.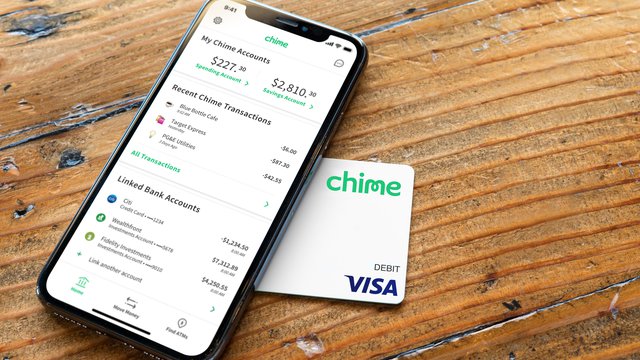 Image Source: en.wikipedia.org
How Does Chime Bank Stack Up Against Traditional Banks?
Chime bank competes in the following ways:
No brick and mortor banks – one of the biggest advantage of Chime bank is that they do not have any physical location, which saves you the trouble of having to visit the branch physically. All of their operations are online so if you prefer face-to-face banking then Chime would not be for you.
Online banks – their online application is extremely advanced compared to other banks' online systems since it is the only way you can access their services.
How The Chime App Is Trying To Make Banking Easier Conclusion
Chime Bank and it's namesake app is designed for people who are very comfortable taking care of finances online. This can be a difficult concept to grasp if you are used to visiting your local bank every Friday. But if you can get past the mental hurdle of not having a physical location to visit, you can reap financial rewards.
Since the bank doesn't have the cost of upkeep for physical locations, it is able to charge less in the way of fees. Depending on your banking habits, you could save major bucks by using the services of this bank. We've given you all the positives and negatives, now it is up to you to decide whether the Chime App is for you.