As the holidays come nearer with each passing day, there is no doubt that you have one thing on your mind: how to spend your 13th-month pay. Most companies provide this benefit to employees depending on their respective contracts. With this holiday bonus mandated by law in the Philippines and select countries in Asia, Latin America, and Europe, employees might be rejoicing about the extra cash they have on hand.
Many individuals rack their brains on ways they could spend their much-anticipated reward. From going on a vacation to spending gifts for loved ones, the possibilities are endless. With the unstable economic landscape today, indulging these whims may just seem a little excessive.
While it is certainly easy to go on a shopping spree for yourself and your loved ones, there are much better ways to spend your 13th-month pay. Not only would these maximize your earnings, but these would also help you curb your spending and start the year right. Here are ways to spend your 13th-month pay.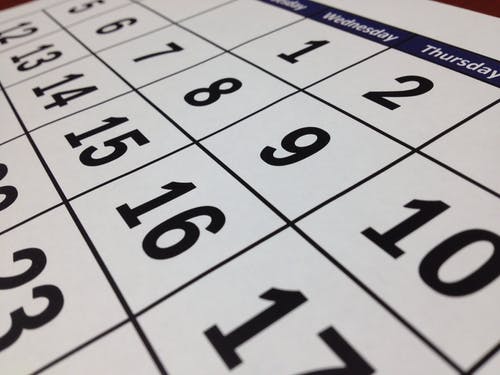 Pay Off Debt
Car loans, mortgages, and even credit card charges may be hanging over your head. To avoid spoiling your mood over the Christmas break or even putting a damper on your finances as you start the new year, putting your bonus towards clearing these debts will greatly help in your favor.
Although paying these charges and debts in full is certainly not required, doing so will help you avoid incurring more interest over time. Not to mention, significantly reducing or clearing your debt helps you get the peace of mind you deserve.
Invest in Your Future
In an article published by Business Insider, studies showed that 40% of millennials have not yet started investing in the stock market. Those who have invested provided lower balances compared to previous generations, leading them to receive fewer returns. This may be attributed to faulty perspectives and misconceptions about investing. In particular, a number of individuals have the impression that this type of venture is only geared towards the rich.
However, investing in mutual funds or even equities or stocks provides increased returns compared to simply putting money in the bank, which only earns a small amount year after year. By putting your bonus pay towards investments, you are helping build and secure your finances.
According to Rappler, more Filipino middle-class millennials are investing their money in the stock market. From 16.2% in 2017, investors aged 18 to 29 increased to 21.5%, thanks in part to online trading. Be a part of the statistic and take charge of your future.
Save for a Rainy Day
An emergency fund is often geared towards addressing emergency situations and other unforeseen or unplanned events. Examples of these unplanned events are medical emergencies, as well as car and home repairs. By building an emergency fund, you are setting yourself up for success against rainy days without having the need to dip into your savings.
Allocating a portion of your 13th-month pay is more than enough to help you get started. However, to achieve your financial goals, it's best to regularly deposit into your account each time you get your paycheck. Remember, you need at least 3 to 6 months' worth of savings in your emergency account.
Conclusion
Receiving one's 13th-month pay only comes once a year. It is a well-deserved reward for the efforts and hard work that was exerted for the past 12 months. Therefore, it is only wise to be more discerning and strategic when it comes to spending your 13th-month pay. With these tips, you'll be more confident in facing a brighter and more stable financial future come the new year.