We all love to watch shows like  Shark Tank and see how the different entrepreneurs try to secure funding for their ideas. Almost everyone who watches this show must have seen a fantastic idea or two. Do you ever wish you were in the panel so you could have the opportunity to invest in some of the startups? 
There are actually many stories about startup companies that went on to be some of the most profitable business ideas of our time. After all, all businesses need to start someplace. In the end, these businesses made their investors extremely wealthy. So, investing in a startup company can be a good idea, but only if it turns a profit for you as the investor. But can this only be done by billionaires? Can an ordinary person also invest in a startup and make money in the process? Well, we are glad you asked how you can invest in a startup.
Of course, not everyone is a multi-billionaire with money to throw into any startup they want. However, there are some platforms/companies that we will be talking about below that offer ordinary citizens the opportunity to invest in startups. These platforms can help you diversify your portfolio and give you the satisfaction you have been looking for. All the while, you will be supporting a young company that you believe in.
SeedInvest
This is actually a crowdfunding platform that allows people to invest in startups during the early stages of their development. These companies have been pre-screened and their potential for turning a profit evaluated keenly.
According to the company, they accept less than 1% of all companies that seek funding from them. This means that their vetting process is pretty solid and serious. They have more than 250,000 investors as part of their company and they have successfully managed to fund over 150 companies that have gone on to be very successful.
When you sign up, you will be presented with a list of companies that are currently seeking money, and most of these are open to receiving funding from anyone. Some of the large ones require around $20,000 or more.
You shall also receive a "pre-money valuation" which is the total value of funds that are being sought and the amount that has been raised already. Each company usually has a minimum investment requirement.
WeFunder
This company's goal is to fund more than 20,000 startups by 2029. They hope to achieve this by accepting investments for as little as $100 at a time. Through them, an investor can manage to inject capital into a variety of companies.
WeFunder accepts all sorts of startup companies, and you can purchase stock, that can be with or without dividends. In 2012, they were able to accept more than $110 million in investments and since then, they have supported more than 250 companies.
When you invest your money with WeFunder, it is placed in their escrow account. Then,  if the company succeeds in raising the funds needed, your investment will go to the startup. If the company does not raise enough capital, you will get your money back.
Republic
This is yet another company that helps you invest in startups. You can purchase a stake in the early stages of the startup with as little as $10. The company was founded by an alumnus of AngelList, which is one of the most popular and accredited investment companies for investors.
They select companies to invest in through a vigorous four-step screening process that analyzes the company's founders, their mission, product and proof of growth in the coming years. They also perform lengthy due diligence before they accept to provide the company with startup capital. In addition to investing in the company, they host six different investment groups that give you the option to discuss ideas and give each other advice.
Microventures
This platform allows early or late-stage investments in startups, and you can start with as little as $10. They have many companies to invest in, which range from developers of mobile games to tradeshow companies to manufacturers of high-end drinks such as tequila.
Microventures was founded in 2009 by a group of investors. They funded many companies in the beginning, including Twitter. They are very selective about who they fund, which is what makes them extremely successful in what they do.
The information on each investment, such as the fundraising goal and the amount of time left in the round of investment is usually available. In most cases, the offer details include how the company intends to spend the money they receive.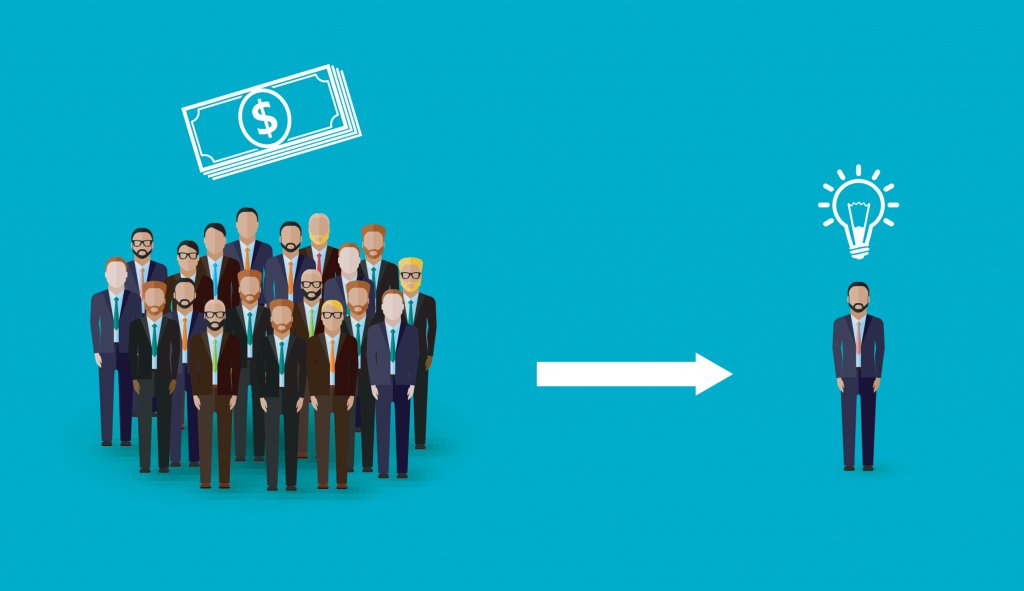 Conclusion
These are some of the platforms that can help you get involved with startups. These platforms are especially helpful because they do the screening and company analysis for you. This way, you can feel secure knowing that other people also see the startup as a sound investment opportunity.
But even if the process of evaluation and selection is extremely detailed, it is important to note that not all startups make it. As with all investments, there is a level of risk involved.