Looking for a loan that allows you to borrow money without imposing too many restrictions? With Magical Credit Personal Loans, you can say goodbye to extremely limited funds. Magical Credit allows you to get a personal loan despite having poor credit or non-traditional sources of income. If you are interested in getting one for yourself, read on to find out more about how you can apply for this personal loan today.
Magical Credit Personal Loans Features and Benefits
A Magical Credit Personal Loan allows you to use your funds for a variety of needs. May it be moving into a new home, buying a new car, getting married, or travelling abroad, this type of funding has got you covered.
Magical Credit also specializes in bad credit personal loans. This means that if you have a bad credit rating or don't have a credit card at all, you can still apply without having to worry about getting access.
Another perk you're sure to appreciate is getting lower interest rates. Compared to payday loans and credit card advances, you will get some of the lowest interest rates on the market. In addition, you have the option to pay with cash rather than a continuous line of credit!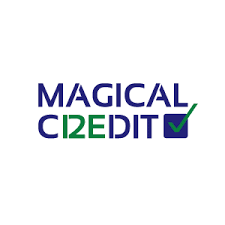 Applying for a Magical Credit Personal Loan
Applying for a Magical Credit Personal Loan is made possible with their online application. All you need to do is fill out the submission form on their website and you're done! Within 1 business day, Magical Credit will get back to you with their decision.
To apply, you need to provide personal information including your Social Insurance Number. In addition, you also need to provide bank statements, proof of income, and a valid ID. You must also be a citizen of Canada and at least be 18 years of age to apply.
If your application is approved, you can get a loan up to $10,000.
Magical Credit Personal Loans Fees and Charges
When you apply for this loan, another important thing that you should take note of is the interest rate. Magical Credit's term loans have fixed rates of 3.9% per month. Keep in mind that your total rate will depend on the loan amount (from $500 to $10,000) and term (ranging from 6 to 24 months). For your annual percentage rate, you can get a rate low as 23% and as high as 59.7%. So, if you borrow $2,000 for 12 months, you will have an interest rate of 46.8%.
The good news is you do not have to follow a schedule when paying. This means that there is no penalties for early and late payments. Just make sure that you pay your dues within the terms and conditions.
Low-income households and individuals with low credit scores know just how difficult it is to get a loan. With banks and payday loan companies providing limited access to funds, borrowing from these companies can be quite intimidating and frustrating. Well, Magical Credit Personal Loans are the answers to your short-term financial issues. To get one for yourself start your application today.