Apps that pay you to use them make that decision to download or not a whole lot easier. But you've got to know if they're actually worth it and what it takes to get paid. We are going to look into whether it is really as simple as using the apps to get those dollars.
Have you ever thought about how long you spend on your mobile phone? Look around you, almost everyone has their eyes glued to there phone screens wherever they are.  According to research, people spend approximately 3 hours and 15 minutes on their phones every day.
In this review, we take a look at apps that pay you to use them. We've discovered there is a little something you need to do beyond use the app. So up next are the apps and keys you need to unlock those dollars.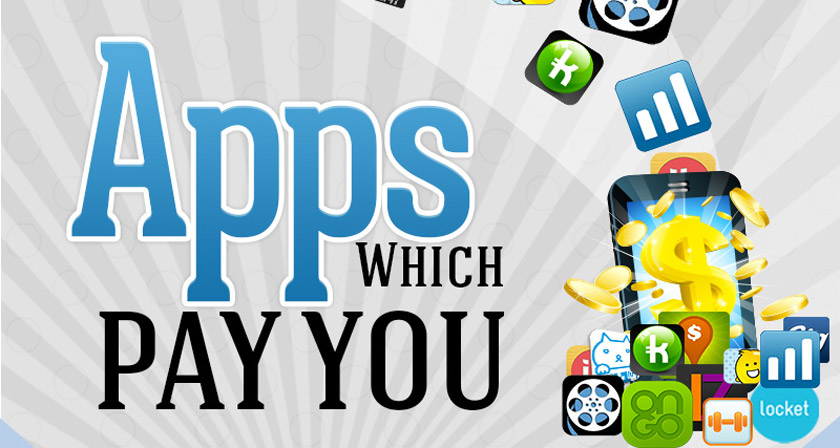 Image Source: Wikipedia.org
The Great List Of Apps That Pay You To Use Them
IPoll
This is extremely popular and most people have already heard of it. In case you have been wondering how the app works, we are here to help. This app is based in the US, and you can simply access it through their app, which is downloadable on your phone. Once you have installed the app, you shall be required to participate in simple surveys, and once you are done with the surveys, they shall pay you for it.
Payment is usually done through gift cards, PayPal and your favorite products. Most of the questions they ask are about services and products that most people use every day. They do pay very little, but if you are patient enough, you can do plenty of surveys and accumulate some money.
Download the app here.
Swagbucks
This is another popular one that enables you to accumulate plenty of points whenever you search the web. These points are known as SB. They give you surveys that you are supposed to answer, and they also have videos for you to watch. You can redeem the points with gift cards from Target or Amazon. Swagbucks can be downloaded here.
Survey Junkie
This is one of the most trusted apps around and most people who do surveys use this app. It has more than ten million members. Their payment methods are either through gift cards or PayPal, and their surveys normally cover many different topics and can be lengthy at times.
Your opinion on the app can be used to influence some of the biggest brands in the world and they can even influence the production process.
The pay for long surveys is more than for the short ones, and it is possible to earn more points by simply referring friends who complete the surveys.
Once you have reached more than 1,000 points, this is equivalent to 10 dollars, and which means that the more points you earn, the more money you can receive.
Dosh
Dosh is money, and this app gives you the chance to do things that you already do daily such as dine out, shop and pay for other expenses. They save you money on purchases when you use a dosh offer.
The company has a long list of thousands of stores and businesses that partner with them in their program. When you spend your money on any of the approved businesses, the company pays you cashback for your purchase.
The beauty of it is that you really do not have to do any work to earn the money, and once you download the app, you can have a look at all the approved stores and find that they are all the same stores you use every day.
On your first hotel booking with their approved hotels, dosh shall give you $25 and $5 if you refer a friend.
Apps That Pay You To Use Them Conclusion
There are plenty of apps out there that can help you make some extra money, and just a simple online search shall tell you about most of them. The survey apps are the most, and since the surveys are usually short and simple, it is very easy money.
Other apps even pay you to lose weight. They shall pay you for each pound you lose, which means that the more weight you lose, the more money you make. These are great when trying to lose weight, and one customer claimed to have made almost $2,000 from the apps.
Keep searching, and you shall find an app that is perfect for you, although it is recommended not to rely entirely on the apps as they do not pay much. This can only be a side job and not your main job. They also take a long time to pay for the rewards, so you shouldn't wait for the money to do something big. The companies can take up to 3 months to pay you.