If you're ever found yourself in a tight spot at the end of the money, we've got some amazing hacks to make rent in a pinch. Every once in awhile, we find ourselves caught up with bills, and some bills such as rent cannot be put off, otherwise, we may end up getting evicted, and therefore, it is important to always have one or two tricks up our sleeves that can help us make rent in a quick pinch.
The best way of ensuring that we are never behind on our expenses is to always have a side hustle that can earn us that extra cash. In this review, we shall look at least 5 hacks to make rent in a pinch. The hacks we have chosen are real ways you can actually make money fast.
These 5 hacks to make rent in a pinch can help us out of any sticky situation, whether its rent money, school fees, or even medical costs. Ideally, you need to have some time outside of your regular job so you can handle the jobs below. Some are easy to handle, while others will require you to have a specific skill in order to handle them.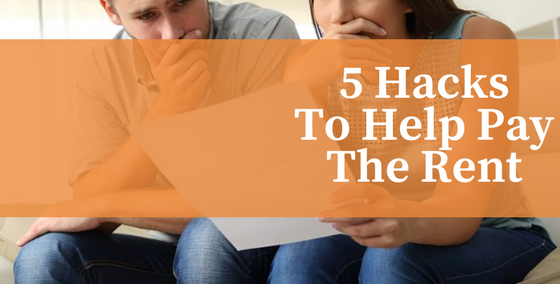 What Are The 5 Hacks To Make Rent In A Pinch
Hacks should be easy and realistic solutions to problems you may have. That's why we've done our research and five real ways you're going to be able to make cash in a pinch. Read through all of the hacks to make rent in a pinch and then decide which one is right for you.
Sell off some of your excess stuff for quick cash and make money
This is one of the most surefire ways of making money that many people use. It is often always reliable, as we all have plenty of stuff lying around in the house that can be sold such as books, CDs, collectibles, DVDs, video games, TVs, smartphones, clothes, seasonal items, shoes, sporting goods, old stuff for your baby, bikes, etc. All you need to do is look around your living room, garage, drawers, closets, and storage units to find some of these things. You can then list them for sale on E-bay or other selling sites and be surprised to find that there are people who desperately need what you have to offer.
Take surveys for pay during your spare time
Paid online surveys may not make you a lot of money at once, but if you start early, you can accumulate as much as $300. Now, this option requires you to use different platforms in order to hit your desired target for rent. Each website and app provides you very small sums of cash when you complete a task and you can take a survey such as watching a video, searching for stuff online, or other tasks. Again, this is the kind of option you would need to start early if you wish to get enough funds for your rent on time.
The surveys are quite simple and easy and can be done while you are commuting to work, or during your lunch break, or simply while you are relaxing at home on your couch.
Doing some freelancing work online
There are plenty of freelance jobs you can do on your laptop while at home, that can earn you some great cash which you can use to make rent. Everyone possesses one or two skills and these are most helpful when doing these jobs. The options available are transcription work, virtual assistant jobs, writing jobs, web design, data entry, etc. Each of these requires just a little bit of experience in the area, and you are good to go.
If you are currently working as an assistant, you can find many options online for virtual assistant jobs. If you are working as a teacher, you could find tutoring jobs online that can help you hit your rental needs in a quick pinch. If you are a graphic designer, online jobs are a goldmine for you, and you shall get to make plenty of cash on these types of jobs.
Delivery driver jobs
This is a great gig economy job that has opened up plenty of opportunities for most people. Being a delivery driver is quite realistic if you are looking to make some cash quickly because almost all restaurants now offer delivery services. In addition, there are plenty of online sites that can hire you, to deliver groceries and other types of foods to people in their homes.
A good example of this is doordash, which brings people miles, food and drinks from the local restaurants. It is perfect for restaurants that do not offer in house delivery services, as the app allows them to order what they want, and then you as a dasher can go to the restaurant, buy the foods for them and then deliver to their doorsteps.
This is a great job as you are allowed to work when you want to. It is not an everyday 9-5 job, but rather a when you are available kind of deal. The doordash example above has over 300 restaurants in their list, which means that you can end up being very busy and make plenty of cash in a short time.
Rent out a room in your home
Isn't this just the simplest and most practical hack? If you are living in a big house that has some room in it, or a simple 2 bedroom house, why not get a roommate? Or if you are simply having rent issues for a few months, you could opt to rent out the extra space on Airbnb and then get enough cash to cater to your rent.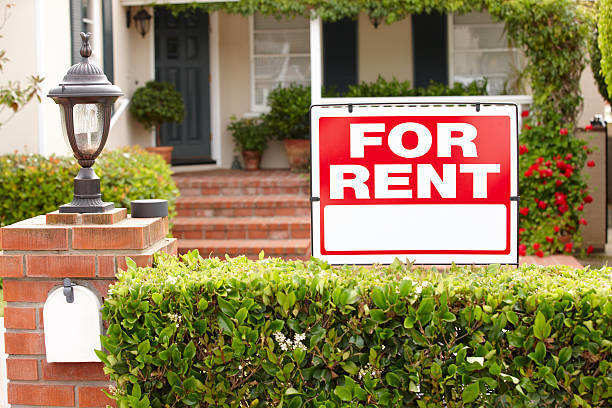 Hacks To Make Rent In A Pinch Conclusion
These are some of the simplest and quickest hacks to make rent in a pinch. All you need to do is register for some of the sites and you are good to go. It is better never to find yourself in this situation, but if you do find yourself there, it is good to know that there is a way out