If you are in a tight squeeze, and some money fast, an RCS Personal Loan might have the answer you have been looking for. As they say, the only thing guaranteed in life is nothing is guaranteed and that means you have a good chance of unforeseen costs enter your life. When you apply for the RCS Personal Loan online, you will get an acceptance or denial of your application right away. 
Of course, getting a loan doesn't mean it's smooth sailing, you will have to pay that loan back. And all loans come with stipulations, you need to know what those are. You should be very careful about the interest rate and whether or not it is fixed or variable. You also need to make sure their repayment schedule fits with your own payment schedule. 
Although the RCS Personal Loan allows you to spend the funds on what you want, some loans have conditions about that too. Since there is a ton you need to know, our editors have investigated the RCS loan for you and come back with some details. Make sure you read all of the information below before deciding whether or not the loan is right for you.

What are the Benefits of an  RCS Personal Loan? 
RCS offers a way for you to get a loan with the least hassle. RCS Personal Loan gives you the chance to borrow money for a variety of purposes without even breaking a sweat. When you apply for this loan, the process will be paperless and fast, delivering a decision in mere seconds. This is perfect for people who need money immediately as your funds will be deposited into your account in no more than 24 hours.
What makes this option all the most attractive is its flexible repayment scheme to make paying this loan more manageable. Moreover, the bank gives you a free statement every month, giving you more control over your loan. You will receive your statement via SMS and email.
What are the Fees of an RCS Personal Loan? 
Should you decide to get this loan, you will need to pay for various fees and charges. Don't worry, though, as you only have to worry about a once-off initiation fee, a monthly service fee and interest. Keep in mind that your interest rate will be based on the amount you borrow and the duration of the loan, as well as your financial and credit standing. The maximum rate is merely 27.75% whilst the minimum is 15%, which allows you to manage your loan better.
Whether you need additional funding for emergencies or other similar situations, there is nothing better than being able to get your hands on your loan without waiting. This way, you can immediately use your funds whilst saving yourself from the anxiety of waiting for a decision. If you want to avail this loan offer, just go to their website to know more, use their loan calculator and start your application.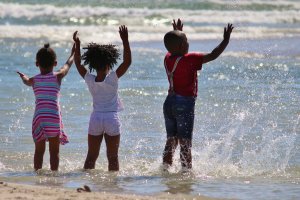 How to Get an RCS Personal Loan
If you want to avail this loan, you will find their application process very convenient, especially since you can apply through their website. You just need to show the right documents and satisfy their criteria in order to get your application approved. You are eligible for this loan if you are 18 years old or older. Moreover, you will be required to present your South African ID along with other required documents.
Those documents can include proof of income such as recent payslips and bank statements, as well as a bank account. Once you submit your application via the RCS website, a representative of the bank will get in touch with you if you are qualified. You will then be required to provide your South African ID number, bank information, desired loan amount (within R 2,000 to R 250,000) and term (from 12 to 60 months).
How to Contact RCS
Head office
Golf Park 6
Raapenberg Road
Mowbray, 7700, South Africa 
Telephone: 0861-729727
Note: There are risks involved when applying for and using a credit card. Consult the bank's terms and conditions page for more information.