No one should be shamed for having made some bad decisions in their life. As a matter of fact, no one should ever have a hard time applying for a loan that they need, especially when life has already been difficult. Worry no more. OneMain Online is here to help.
OneMain Online Bad Credit Loan is the answer to all your concerns. If you have bad credit and have trouble qualifying for a traditional bank loan, this is your best bet. Learn more about what this type of loan has to offer.
OneMain Online Bad Credit Loan Features and Benefits
A OneMain Online Bad Credit Loan is perfect for individuals who don't necessarily have the best credit rating. Not only will you have the chance to improve your credit if you pay on time, but you can also use your loan for a variety of reasons. From debt consolidation, life events such as weddings and medical expenses, home improvements, recreation, and auto loans, the world is certainly within your reach.
Another great feature you're sure to love is enjoying a fixed rate and paying it off over a scheduled period of time. With this offering, you can finally bid goodbye to high rates and even unexpected additions. At the same time, you can ensure that scheduled payments lower your loan balance until everything you have borrowed is paid over time.
The best of all, you get into a contract with everything in place. This means having transparent terms that have fixed rates, fixed payments, and no prepayment fees.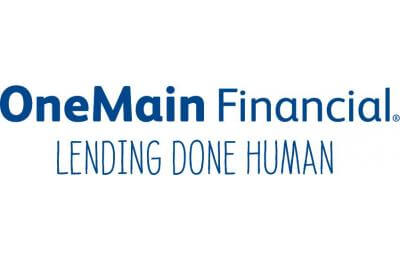 Applying for a OneMain Online Bad Credit Loan
Requesting your own OneMain Online Bad Credit Loan shouldn't be intimidating. All you need to do is head on to their website and fill out the online application form available.
To apply, you need to provide a copy of a valid, government-issued ID, your Social Security card, proof of residence, and proof of income. Remember, to qualify for a personal loan, OneMain will review your financial history, credit history, the purpose of the loan, whether you have filed for bankruptcy, state of residence, and your income and expenses.
The overall application process can take about one day. You can even receive a decision in less than 10 minutes. If approved, you can take out a loan starting from $1,000 to $30,000. This can be a secured or unsecured loan. A secured loan required you to provide collateral, while an unsecured loan does not require anything.
OneMain Online Bad Credit Loan Fees and Charges
The APR range for this type of loan starts from 16.05% to 35.99%. You will have the choice to pay your loan over a period of 24, 36, 48, or 60 months.
For example, borrowing a $6,000 loan with a 24.99% APR with a term length of 60 months means you will have to pay $176.07 per month.
Taking out a personal loan doesn't have to be difficult. With a OneMain Online Bad Credit Loan, you can finally get the chance to improve your credit and enjoy a fixed payment scheme. Apply now and get yours today.