Do you want to get a quick loan? You can now order the CashNetUSA Online Payday Loan for emergencies and other immediate needs. Moreover, you can also enjoy other benefits from this lending company. So, continue reading to find out how to apply for a CashNetUSA Online Payday Loan.
CashNetUSA is one of the leading lenders in the US that offers payday loans. As a part of NYSE-listed company Enova International, the lender has been actively providing different types of loans since 2004. You can use your loaned money for various reasons like medical emergencies, purchases, vacations, payment for utility bills, and many more.
Features of CashNetUSA You Should Know
CashNetUSA uses a website using state-of-the-art technologies that facilitate your loan requests. The company website limits its access only to the 17 states where it is operating. Moreover, it has an easy to use interface that makes it accessible to anyone who needs to borrow instant cash in these areas.
Still undecided if you will get a loan or not? Allow us to show the benefits and advantages you will get securing a CashNetUSA Online Payday Loan.
CashNetUSA Online Payday Loan Benefits
You can borrow money even if you have a bad credit history. The company lets you apply for a payday loan regardless of your credit standing as long as you can prove to them that you can repay. What's more, payday loans do not require collateral. Hence, as long as you are employed with regular pay, you can get a loan easily.
With CashNetUSA's user-friendly website, only need a few minutes to complete your request. You will also know instantly if it is approved. Once your loan is granted, the money will be transferred to your bank account as soon as the next business day.
The CashNetUSA website is protected by two of the most advanced security brands – VeriSign and McAfee. For this reason, your personal information will not be exposed to hackers and scammers when you transact with the lender.
Eager to order a CashNetUSA Online Payday Loan? Check out the lender's simple application process and requirements.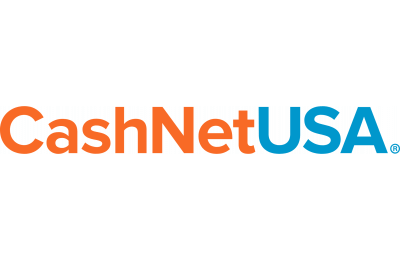 CashNetUSA Online Payday Loan Application Process
CashNetUSA only accepts requests on the web. So, you need to visit their site and fill out the online form. Before you submit the form, you need to present proof of identity that you are at least 18 years old and a US citizen or permanent resident in the 17 states where the lender operates. You must also have a checking account and have a valid email address.
Once approved, you can borrow from $100 to $1,500, depending on the state. Your loan will be due on your following payday, approximately 8 to 31 days away.
Fees and Interest Rates
The fees and interest rates CashNetUSA charge varies from state to state. To give you an example, let's say you are a California resident. Your loan fees will be lesser than $45.00 or $17.65 for every $100.00 you borrowed. Meanwhile, in Florida, your loan fees loan fees will be a flat fee of $5.00 per loan, on top of the $10.00 for every $100.00 you borrowed.
CashNetUSA has an interest rates range from 201.32% to 1,140.63%, depending on the amount and state.
In summary, CashNetUSA Online Payday Loan is perfect if you want to have instant money even though you don't have collateral and a good credit standing.