Gone are the days where the only way one could get financial advice was through a financial advisor. Thanks to investment apps and other emerging technology, you have help at your fingertips.
FinTech has resulted in robot-advisors, micro-investing tools, and online brokerage firms.
Here is a list of some of the best investment apps that will help you manage your assets, choose wisely which investments to go for, and help you make your financial goals a reality.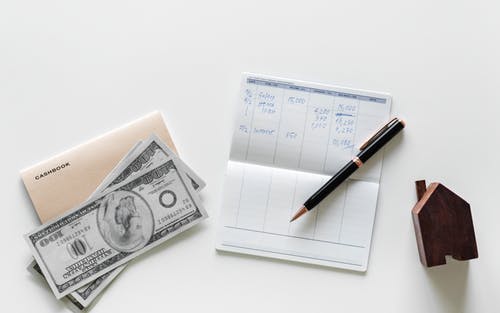 Te Best Investment Apps
1. Lending Club
Lending Club is sometimes referred to as the "Amazon of P2P lending sites". It's one of the perfect tools, especially for individuals trying to build up their beginner's portfolio. If you are also looking at diversifying your existing portfolio, this is a great app to check out. The concept behind this app is pretty simple; people and businesses looking for funds are automatically matched with lenders through what they call third-party peer-to-peer sites.
If you are familiar with online shopping, they offer loan minimums starting at $25; all you have to do is click the "Add to Cart" button to get started. Fees for loans associated with this app include personal loan rates ranging from 10.68%–35.89% APR, 2%-6% origination fees, late payment fee of 5.00% of your unpaid payment or $15 (the highest), and zero prepayment fees.
Options
This app has two options for those looking to invest: automatic and manual lending. The latter is also referred to as individual investing, and it allows you to compare different investment opportunities and decide which one works well for you. This is especially perfect for individuals looking for a more hands-on investing experience.
On the other hand, the automatic investing option usually sorts investments based on the goals an individual sets and how much one is willing to invest. If you are the kind who prefers a more guided option, this might be the best option for you.
Lending Club is highly recommended for beginners because of its low barrier entry cost, among other things. This app proves that, regardless of your limited resources, you can build a successful investment portfolio.
2. M1 Finance
Who doesn't want free things? At least once in a while, right? This is one of the best things about M1 Finance. This is an online brokerage firm whereby you will not be charged for using their services. If you want a retirement account, you will only have a barrier of a minimum of $500 and $100 for a taxable account.
They usually allocate assets in the form of an "investment pie." This makes it easy for you to track how your funds are being divided among your investments. If you like, you can create your pie by investing in fractional shares, ETFs, and any combination of stocks.
Starting is pretty simple; set your target weights for each pie. After that, fund your account, and M1 Finance will automatically allocate the funds into different investments at the desired percentage. While M1 Finance banking is technically free, there are some miscellaneous and regulatory fees associated, such as a $25 wire transfer fee, $25 check request fee, $30 returned check fee, $20 mutual fund sales fee, $25 IRA conversion fee, $100 direct account transfer outgoing fee, and request for paper copies fees between $2-$125.
For more info on fees, take a look at their legal disclosure. M1 Finance is one of the best options for any investor who does not need assistance in growing their portfolio.
3. You Invest
This brokerage app created by Chase Bank's Personal Investments sector provides commission-free trading on EFTs and stocks, as well as a wide variety of trading technology and other educational resources.
Setting up a You Invest account is quite simple and straightforward; after you have transferred your funds to your account, the bank will help you to make the initial investments. If you are not an existing customer, you need to visit their site. It is free within your first year or first 100 trades; thereafter, EFTs and each trade of stocks will cost $2.95.
Other fees associated with You Invest services include, but may not be limited to, option trade fees of $0.65 per contract, regulatory transaction fees on sales between $0.01 and $0.03 per $1,000 of principal, portfolio pricing advisory fee of 0.35%, representative-assisted mutual fund transaction fees of $20 per transaction, and more.
For a comprehensive list of fees associated with You Invest, visit their pricing guide online.
Conclusion
Without a doubt, if you are looking for personalized advice regarding your investments, a financial adviser is the best option.
However, if you are starting off or in need of more hands-off trading experience, these investment apps are an excellent choice.
Note: There are risks involved when using lending and investment services. Always consult the financial provider's terms and conditions before starting services.