College education doesn't come cheap, but loans like the Parent Plus loan are designed to help parents pay, but if you are denied the loan there are options.  A Parent Plus loan is a federal student loan that is issued to parents directly. Loan approval and amounts are dependent on parental credit history.
The Parent Plus loan usually has fairly flexible repayment terms compared to other loans, and parents also have the option of adding additional money to cover any tuition costs that the loan does not cover. Parents must receive approval for the loan before any disbursements are made.
For parents who were counting on the loan to pay for their child's post-secondary education, a denial can hit hard. But that doesn't mean that it's all over. There are other solutions that can help your child get the education they deserve. Our editors have looked into what your options are if your application for the Parent Plus loan is rejected and their findings are below.
Are You Eligible For The Parent Plus Loan Application?
One of the reasons why your loan may be rejected would be a lack of eligibility. Some specific rules and instructions must be followed before one of these loans are approved. Here are the eligibility requirements for a Parent Plus loan;
The applicant must be the guardian or the biological parent of the student, and you must have the correct documentation to prove this point.
In the case of step-parents, if you are married to the student's biological parent, then you can apply for the loan on behalf of the student.
The student receiving the loan must be an undergraduate who has enrolled for at least half of the time in school, and they must be eligible for student aid of title IV and they must also be participating in the Direct Loan Program. There are however some community programs that opt out of the direct loan to preserve the Federal Pell Grant eligibility.
If you have bad credit, you shall not qualify for a Parent PLUS loan, although at times, there are usually some extenuating circumstances which the federal government overlooks and qualifies you, it is rare.
Both the parent taking out the loan, and the student recipient must be US citizens and have eligibility status for non-US citizens. You shouldn't be in default on any other federal loans and you must also ensure that you meet all of the other requirements.
If for any reason you do not meet any of the above requirements, then it would explain why your loan was denied.
Okay, moving on;
Now, you have received a rejection letter as a result of missing one of two requirements, you should then consider the courses action outlined in the next section.
What To Do If You Are Not Eligible For A Parent Plus Loan
Find an endorser
If one of the reasons for rejection was a poor credit history, then you can consider finding someone to co-sign the loan with you during the application process. This is a person with good credit, who is ready and willing to take full responsibility for the loan in case you do not repay it. This person cannot be the student for whom you are taking out the loan.
Borrow a secured loan
This is an excellent option if all else fails. You should consider looking for a secured loan. How it works is that; When applying for the loan, the borrower provides the lender with an assent that shall act as collateral and become attached to the loan, such that when you default, the lender has your permission to sell the asset to recover their money. This collateral is now your co-signer. However, it doesn't always work out like that, because the lender must first accept the collateral you provide and ensure that it is worthy of the loan and that it does not depreciate.
Provide all the required and correct information
If the reason for the decline was due to the provision of incorrect information, simply go back to the application forms and provide the correct information so your loan can be reconsidered. It is as simple as that. This information must be recorded with the US Department of Education, and you must also ensure that you ask them for an appeal to reconsider their decision.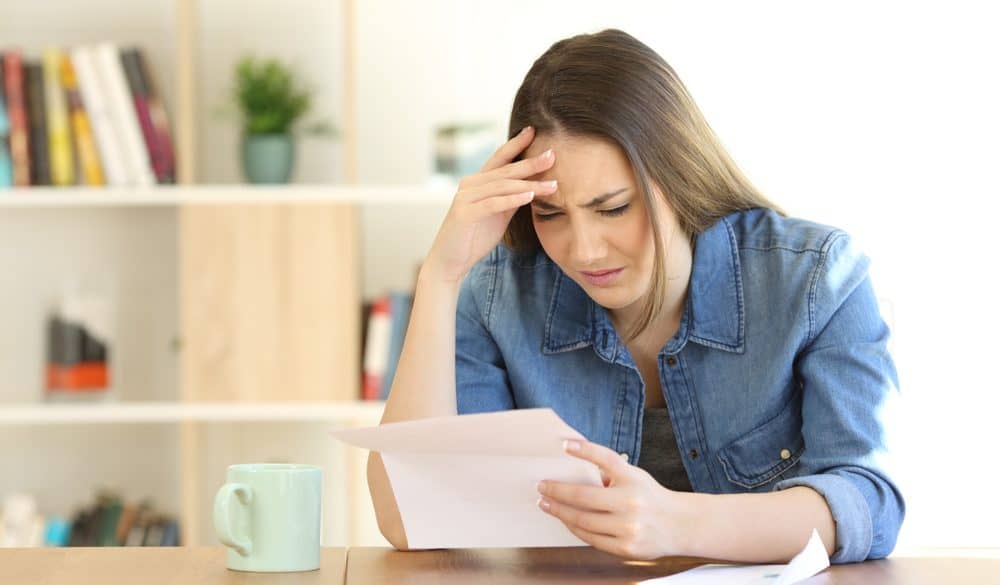 What To Do If Your Parent Plus Loan Is Denied Conclusion
If you have received a rejection on your Parent Plus loan, don't worry, and don't give up, there are many options as you have seen above. There are a good number of companies that lend to students so your child can apply for a loan themselves. You can also check out private lenders that have eligibility requirements you can meet.