In the past few years, Instagram has become a huge deal with millions of users. It is the second most-used social media platform, right after Facebook. As such, it is a great platform to establish a business presence.
So many companies and businesses are using Instagram to attract sales, so it is only wise for small businesses to jump on the bandwagon as well. With millions of daily users, Instagram can connect you to potential clients. 
By creating an Instagram presence, you can convey your branding, concept, and mission to users in your area and all over the world. You can also interact with clients and give follows a sense of your business's personality. Here are the steps to take to set up an Instagram account for your small business.
Download The Instagram App
As you might be aware, Instagram is an app that you can download either from the Apple store, Google store or Microsoft store, depending on which device you are using. Functions on a desktop are limited; as such, you might consider getting a phone for running the account.
Sign Up
After downloading the app, you will be required to sign up. Fill in your username, email address, plus your password. Keep your business brand in mind as you choose a username. Some people prefer to use their business names, or something related to it. Whichever name you choose, make sure it's memorable. If you have a Facebook business account, Instagram provides an option for linking the two accounts.
Set Up Your Profile
For starters, add a profile picture to your account. Again, keep your business brand in mind. In this case, you can put your business logo or one of the products you sell. For example, if you own a shoe store, you can put shoes as your profile picture.
You will also have to add information to your bio. Remember to keep in simple, precise, and to the point. Because you are limited in words, make sure you promote your business concisely. If you have a website, you can add the link to your bio.
Designate Your Account As A Business Profile
Go to settings, select "switch to a business page," and connect it to Facebook too. If you don't have a Facebook page, create one. Go ahead and add your business information such as your phone number, email address, hours of operation, and your location.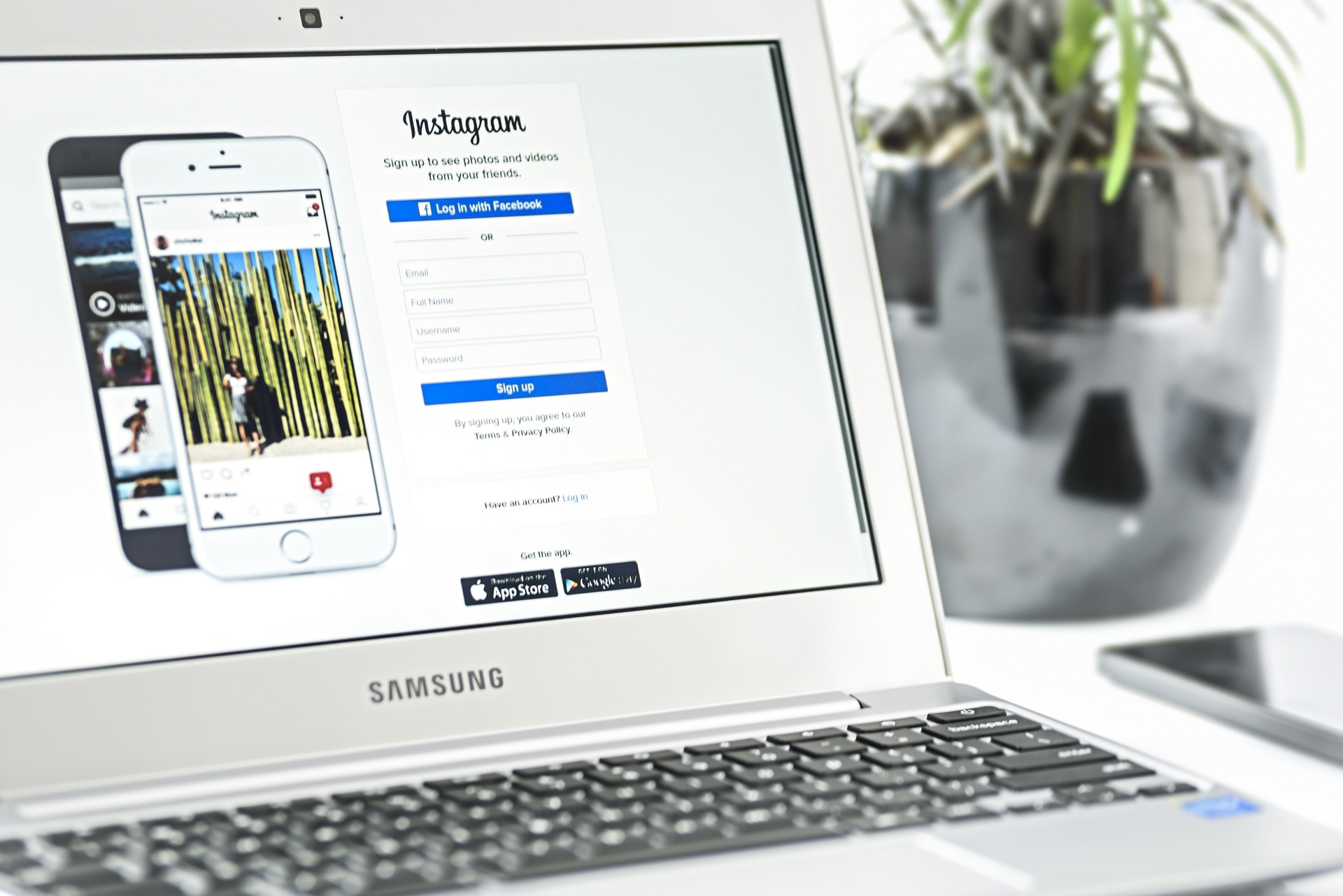 Promote Your Page
Now you are ready to start posting your products on your page. The next thing is to look for is followers. Inform your family and friends that you made an account, and encourage them to follow and comment on your posts. This will give other followers the morale to purchase your products. You can also pay some money for Instagram to look for followers for you.
Once all this is in place, create a posting schedule. Always remember, the key to any successful venture is consistency. So, be consistent in uploading your content and responding to people's concerns. Always remember to use relevant hashtags when posting, which helps people find your business easily.
Bottom Line
Instagram has a significant reach, so if you are looking for ways to advertise your small business, look no further. Just like anything else, you need to be patient and consistent. With some diligence and creative captioning, you can build a robust following in no time!