When shopping for health insurance, you should look for a company that is well established, trusted, and one that can cover almost all diseases. They should also be able to get you into the top hospitals and give you access to specialist doctors as well.
NIB is one of those companies that is trusted all over Australia. The company was created more than 60 years ago, and it is a for-profit institution. They have several NIB dental and eye care centers in Victoria and NSW, as well.
They have slowly established themselves as the fourth-largest insurance company in all of Australia and, unlike other insurers, they have not branched out into other areas. They simply stick to insurance – life insurance and health insurance.
This Insurance Company Is Good For
People who want a little more than the usual standard insurance cover. More than the bronze, standard, and silver tiers of hospitals.
People who are looking for perks, such as a wider network of hospitals.
People who are looking for a little more than the basics. The lowers NIB level has much more coverage than you would expect.
Understanding NIB Insurance
NIB is a privately-owned Australian based insurance company that provides healthcare to more than one million Australians. In 2018, they were considered to be the 4th largest company providing insurance in the Australian market.
They have more than 200 hospitals in their list, and this is one of the largest numbers. When you visit one of their hospitals, you save money on most out-of-pocket expenses that are associated with private health care.
Their specialist program known as MediGap helps you save because they bill NIB directly, which means that you never have to pay anything to see their in-hospital based doctors.
They also have an accidental injury benefit that, if taken, increases your cover to the highest level. They take care of you for 90 days after an accident, and this will also cover you if you happen to be admitted to the hospital.
What Health Options Do They Offer?
Most of their policies fit with the Australian government structure. The only difference is the Gold Tire, which is a plus policy. This means that they offer more than the minimum requirements that have been set out by the government.
The Essential Hospital Plus
This package goes way beyond the minimum required by the government. Their basic policy offers a full cover to more than 7 clinical categories, which includes the following.
Tonsils, grommets, and adenoids
Bones, muscles, and joints
Gynecology
Pain management
They additionally offer healthcare in terms of the appendix, hernia, gastrointestinal endoscopy, miscarriage, and termination of pregnancy, plus dental.
The Silver Advantage Plus
This covers everything covered by the Bronze policy, plus neck, back, spine, plastic and reconstructive surgery, and also lung and chest healthcare. Again, this is way beyond the required coverage by the government. Additionally, you can get sleep studies and kidney dialysis.
Gold Top Coverage
This policy comes with the full 38 clinical categories that are mandated by the Australian Government, plus some other additions, such as pregnancy and birth, weight loss surgery, and assisted reproductive services such as IVF.
The Young People Discount – How to Get a Quote from the Company
The company has an age-based discount for customers who are aged between 18 and 29. However, the amount of discount you receive will depend on the age that you were during the Discount Assessment Date.
This date was 1 April 2019. If you took the policy after 1 April, then you shall get a discount until you reach 40 years.
Here Are the Discounts Based on Age
10% for people between 18 and 25 years.
8% discount for people aged 26 years.
6% discount for people aged 27 years.
4% discount for people who are aged 28 years.
2% discount for people aged 29 years.
How to Make a Claim with NIB Insurance
They have many options to choose from if you wish to make claims from the company, such as the following.
Swiping your NIB card – All you have to do is visit one of their branches and swipe your card.
Making a claim online – They are available 24 hours a day to serve you.
Do it physically – Look for a NIB branch near you, and lodge your claim in person.
Through mail – You can send them mail with original receipts to the address: Health Funds, Locked Bag 2010, NSW Newcastle 2300.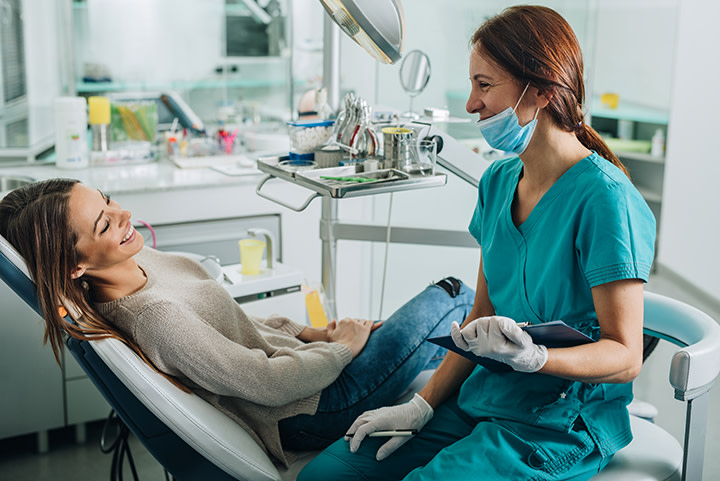 Conclusion
NIB Insurance is a well-established healthcare company that can help with your health insurance coverage. If you were looking for a reliable company, hopefully this information has helped you make a decision moving forward.