Money Plus Sunset Deluxe has replaced the full version of Microsoft. Whereas this software only functions for basic money management tasks, it doesn't come with features or tech support that need Internet services. In this article, we will show you three options that are user-friendly and flexible.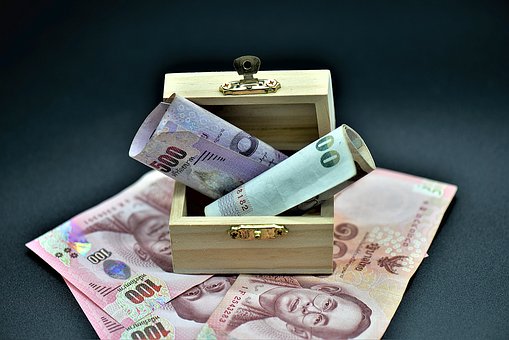 Desktop Software Options
Microsoft money has so many options for desktop software. The beauty with this is that most of them come with a free trial. It will cost literally nothing to experiment and figure out which one exactly works best for you.
SplashMoney: If you are looking for a flexible, user-friendly, and pocket-friendly personal finance software, consider SplashMoney. What's more, it comes with decent customization selections, and you have a choice to select whichever advanced feature you like.
Quicken Personal Finance Software: Quicken software offers its customers a flexible but much more improved budget feature. It makes loan tracking pretty straightforward, plus it comes with a mobile app for iPad, iPhone, and Android.
Moneydance: This software is available for Windows, Linux, and Mac operating systems. There is also an app version available on Android and Apple devices.
GnuCash: This software is free, thanks to the open-source movement. GnuCash works perfectly well in small business and helps you to track your finances. Furthermore, it tracks various account types, such as expenses, income, and stocks.
You Need a Budget (YNAB): This is another finance software that comes with impeccable budgeting features. It runs on Mac or Windows computers with Android, Kindle, iPhone, and iPad apps – not forgetting Apple Watch. You can view accounts, enter transactions, and check your budget even when you are not at your computer.
Fortora Fresh Finance: The beauty with this software is that you can share it among multiple users on one computer or over your network. Furthermore, data works the same way for both Windows and Mac versions.
Online Financial Software
If you wish, you can switch to an online financial software that also comes with benefits like not havin to wait forever for updates or installing the software. You do not have to get worried that it might be hacked. Security in online financial software is as secure as your online banking site. Lastly, this software uses data encryption to keep its data safe.
Microsoft Money Plus Sunset Deluxe
This software is a good option for individuals who do not need internet access to do things like automatic transaction downloads or any other feature that needs internet. This version is free, but it doesn't come with all the features that were there in the old MS Money version.
Choosing the Best Microsoft Money Replacement
Most people looking to replace Microsoft Money tend to go for Quicken first. This is because it is a reliable software that works perfectly on almost all devices. One disadvantage with Quicken is that it does not come with a free trial, it's a bit expensive, and it comes with its fair share of issues.
Final Thoughts
Before you decide on which Microsoft Money feature to go with, first check out all these options and weigh which one works out best for you. The beauty with this software is that most of them allow you to try for free. This way, you can try all of them for free before you come up with a conclusion.