Settling your debt is a confusing task for many people. Using these debt reduction software programs is pretty easy; all you have to do is enter information for your several debts, calculate your monthly payments, and track your interest amounts. Some programs allow you to choose different payoff methods, depending on your savings goals.
The beauty with these programs is that they calculate and create a plan for you that you can follow through on every month. In this article, we have included options both for your mobile devices and desktop computer. Take a look, and get out of the red today.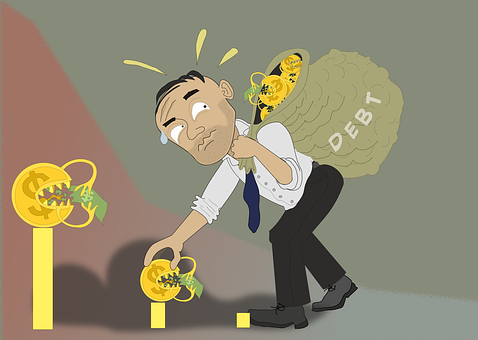 Quicken
Quicken will help you create a financial plan and help you pay off your debt faster by extracting more money from your monthly budget. You can use this software to track your spending and create a budget that will help you come up with a debt reduction plan based on your goals.
This program prioritizes debts with high interest rates. You can link all your accounts, and then Quicken will automatically pull your current interest rate and minimum pay. Alternatively, you can do this manually from your monthly billing statements. As if that is not enough, you will have access to your credit score to track how your debt reduction is improving your credit. This program comes at a small fee of $29.99 per year, and it's available on both MacOS and Windows.
Undebt.it
This is a free online debt reduction software that allows you to create a customized debt payment plan. You can use the debt avalanche, debt snowball, or your personalized method when creating your plan. One advantage is that you can always switch plans anytime you feel like it if one is not working for you.
All you have to do is to enter your debt details, and the app will do all the calculations. Undebt.it can handle unlimited debt accounts. You can create an account that will help you save your debt information, or better still, use a calculator without an account.
If you are using the basic version, it is free. If you wish to upgrade to the premium version, you will be charged $10 per year, and you will have access to saving challenges, bill management, and payment reminders, among other features.
Vertex42 Debt Reduction Calculators
This is an Excel-based debt reduction calculator that enables you to create your plan on your computer using Microsoft Excel. Depending on your overall goals, you can choose from other different calculators.
Vertex42 is based on the snowball technique, while the Credit Repair Spreadsheet only focuses on debt payment in a way that will improve your credit score. If using the Credit Card Payoff Calculator, rest assured that you'll have perfect calculations in terms of balancing your savings and debt reduction goals with the help of the Savings Snowball Calculator. This will help you balance between paying off your debt and taking care of your savings account.
Debt Payoff Assistant
This Debt Payoff Assistant program allows you to enter your multiple debts together with the balance, monthly payment amount, interest rate, plus your payment due date. It will always inform you of how much is left off of each debt and its estimated pay date. If you like, you can fill in the extra payment amount you can make every month and decide whether to snowball your debts or not.
Conclusion
It is nerve-wracking to keep track of loan repayment, especially if you have so many loans that you are settling at a time. With these debt reduction software programs, you are rest assured of a smooth journey because you will also be notified in case your payment due date is almost up.