If you want to make your money for you then you might just want to find out about IRAs and what the best Roth IRA is for you. A Roth IRA gives you a chance to save for retirment without being taxed on the money you save. Everyone knows and understands the power of compound interest, before you know it, you could be sitting on a nice chunk of change.
It is important to start saving early, but sometimes people overlook the fact that not all investments are equal and a Roth IRA might actually be better for your financial health than a 401(k). A Roth IRA requires you to contribute an after-tax saving to your account, rather than a pre-tax saving, which is the traditional saving for an IRA. You pay taxes today which in exchange for keeping your savings tax-free in the future.
That saving on tax opportunity is on of the big differences between a Roth IRA and a traditional IRA. A Roth IRA can be thought of as a sort of a "wrapper" that goes around many different accounts in order to protect them from the taxman. Most companies offer a Roth IRA, and this includes brokerages, banks, and Robo-advisers. What you earn from the Roth IRA depends on how much you invest in it.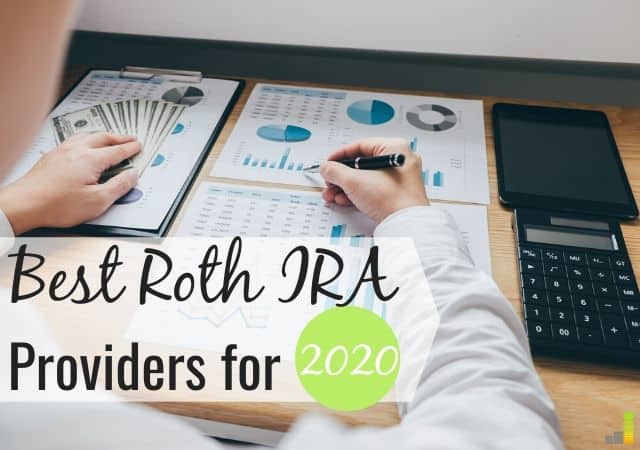 Roth IRAs are popular with retirement investors and according to data collected from a range of sources, investors start investing young. There are quite a few options when it comes to finding the best Roth IRA for you. We have looked into all the choices available and picked 5 of the best Roth IRA choices out there. Have a read below to find the right one for you.
Which One Is The Best Roth IRA
This Roth IRA does it all, it offers training and a great education for the new investors, active traders, high-caliber tools, responsive customer service and it is also competitive. It shines all around and remains the most excellent choice for most people.
If you are cost-conscious, Schwab makes for a compelling case, and they recently lowered their commissions on EFT, stocks, and options trades to zero percent. The company still charges for contract fee at a rate of $0.65 and you get to enter the game at commission-free. Mutual fund investors can also find something to love in this Roth IRA package.
Betterment: The Best in the Robo-adviser category
If your overall plan is to have someone else invest the portfolio on your behalf, then betterment is the excellent choice for you. It is a Robo-adviser that does all of the heavy lifting, which includes selecting the right investments, allocating the funds and diversifying your portfolio so you can focus on other things. It will do all of this at a reasonable cost for you.
Fidelity: The Best for beginners
This Roth IRA has a very clean layout and an extremely helpful customer department. They have competitive trading commissions and very low fees. They are excellent brokers for beginners and they also open for them Roth IRA accounts. Fidelity features a well-developed educational section that is great for customers who are new in investing and want to get up to speed very quickly.
They also chopped their fees for mutual funds, and this caused them to become the first-ever brokers to bring the annual expense of the fund to zero. This is what makes it great for new investors. In addition, when you are ready to advance, Fidelity shall provide you with adequate research, and offer you constant reports on your progress.
These brokers will do everything for their trader that needs professional help. They provide high-quality services to their customers and this causes them to excel in the trade. They offer low trading commissions, a global trading opportunity and a speedy execution of the client's requirements from their advanced trading platform.
They are perhaps best known for their $1 commission on trades and their broker charges which are half a cent per share.
Merrill Edge: The Best for in-person help
Merrill Edge is web-based and they are very well-regarded. Currently, they are owned by Bank of America, and therefore, they are the perfect option for BOA customers. If you already have an account with the bank, then they are the best for in-person help while dealing with your Roth IRA account.
This is actually a solid, and full-service brokerage company that does plenty of things right. They provide excellent research from the large team of analysts and they offer solid educational resources for new investors who wish to speed up their investments.
If you live near one of the BOA bank locations then, you should consider accessing their services and receive a personalized financial plan.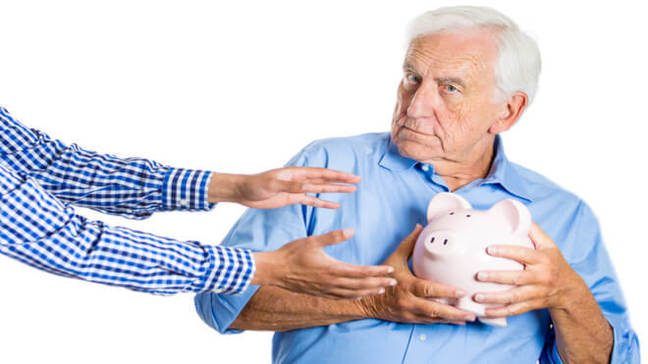 Which One Of These 5 Is The Best Roth IRA For You Conclusion
You can definitely find a Roth IRA to suit your lifestyle. Think about what is the most important thing for you when it comes to investing and then make your decision accordingly. It is always great when you start planning for your retirement early.
The beauty of a Roth IRA is that; you can easily use it for any other purposes, other than retirement, such as payment of school fees, buying a condo and more. Remember that the more you invest, the more you shall receive at the end of the period, and it is advisable that you start as early as possible, so you can have a nice little nest egg for your retirement.