Are you in search of a personal loan that can cater to your financial needs without any hassle? Why not take a look at what Lloyds Bank has to offer? With their variety of financial services, you are sure to find a good option for your funding needs.
In this article, we will discuss all of the important details of the Lloyds Bank Personal Loan so you can decide whether or not it is right for you. Finding the proper loan can be a difficult task, so we gathered the information to help you out. 
Continue reading below to learn about this loan's features, benefits, requirements, and application process. When you know all of the necessary information, you will be able to make an educated decision on if you would like to receive this loan or keep looking for another loan option.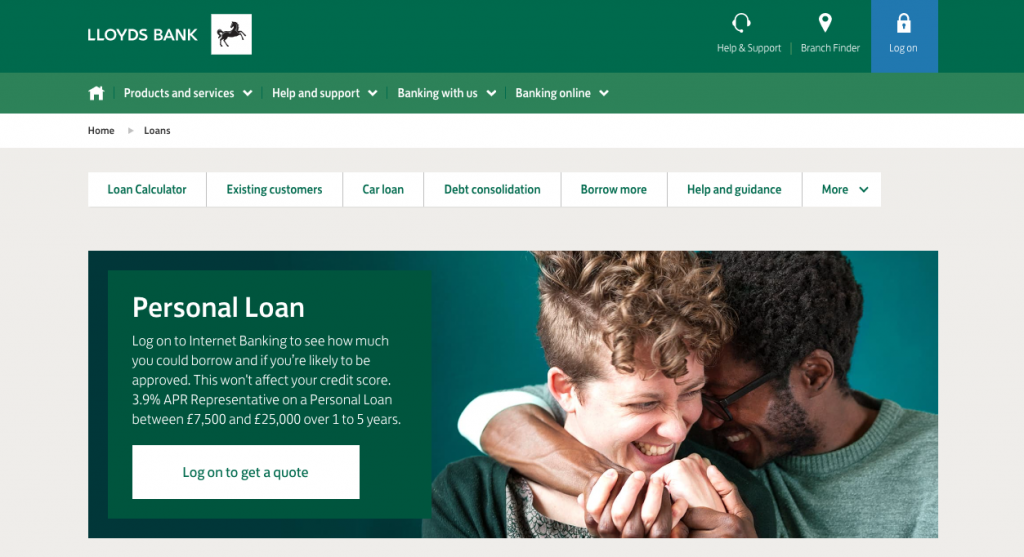 Lloyds Bank Online Personal Loan Features and Benefits
The best thing about the Lloyds Bank Online Personal Loan is its fast and easy application and fund transfer. With this loan, you will be able to get a decision within minutes and you can have your money instantly.
To have this perk, make sure that you apply within banking hours from 9 am to 8:30 pm. If not, you will be able to get your funds before 9 am the next day.
Aside from immediate access to your funds, you can also make additional payments aside from your regular ones without charge. If you need a break, you can apply for up to two repayment holidays annually. Keep in mind that this is subject to the bank's approval.
Want to check on your personal loan account from time to time? You can certainly do so using their online services, as well as via branch visits and phone calls.
Getting a Lloyds Bank Online Personal Loan
If you want to take advantage of these features and benefits, the best way is to start your application right away. This is easy to do since you can apply through the Lloyds Bank website. However, you need to satisfy the eligibility requirements first.
Qualified applicants must be more than 18 years old and a legal UK resident. You just need to log on to their internet banking service. Upon completing the application, you will be able to get a personalised quote and a result within 5 minutes.
Keep in mind that you will need to provide various documents including proof of identity, residency, income, and employment. You might also need to outline expected expenses such as mortgages and other credit lines. The bank's decision will depend on your situation.
If the online application does not suit you, you can visit the nearest branch or simply give them a call.
Lloyds Bank Online Personal Loan Fees and Charge
By getting this loan, you are making sure that you are borrowing money in an affordable and manageable manner. Lloyds Bank allows you to choose your loan amount and term, making your annual percentage rate largely up to you.
Coupled with the representative annual percentage of 3.83%, a loan amount of GBP 10,000 payable over 48 months will allow you to pay GBP 225.04 per month with a total payable amount of GBP 10,801.92. That's right, your repayments are fixed, making it more predictable and convenient.
Take note that the representative APR (3.83%) is applicable only for loans from GBP 7,000 to GBP 25,000 with a loan term of 1 to 5 years. However, remember that you can borrow money ranging from GBP 1,000 up to GBP 50,000, payable within 1 to 7 years. The highest APR you can receive is 29.9%.
How to Contact Lloyds Bank 
If you would like to discuss the personal loan with Lloyds Bank, you can simply give them a call at this number: 0330 123 3890. You can also visit their head office at 25 Gresham St., London or visit the branch nearest you. 
Conclusion
With a loan that makes repayments more manageable and flexible, you can get access to additional funds without any concerns. If you think this is the right loan for you, check out their offers and start your application today!
Note: There are risks involved when applying for a loan. Consult the lender's terms and conditions page for more information.