Technology has made it pretty much easy for people to sell their stuff. On the other hand, finding apps that you can trust fully is quite hard. Whether you are a collector or simply a frequent buyer, there is always a way to take advantage of these apps to make some extra cash.
In this article, we have carefully selected reliable "sell your stuff" apps where you can market and sell your things to earn some extra bucks.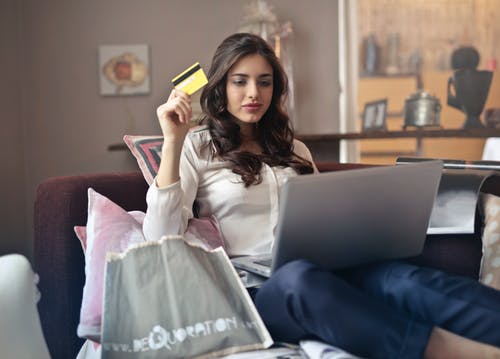 ThredUp
Founded in 2009, this website helps fashionistas resell their stuff. Here, you will be able to buy and sell second-hand clothes online. Services are built in such a way that you can share your goods by a group.
To get started, you need to first order their free closet clean out kit. After that, ThredUp will send you a bag via mail where you will be able to put your old clothes. After your parcel has been received, payment will be made via a VISA prepaid card, PayPal, or a ThredUp shopping credit card.
This company is very transparent. Using their built-in price estimator, you will be allowed to estimate the price before you send in your goods. You can easily download the ThredUp app.
Decluttr
This app was launched in 2013 and started advertising the same year. Decluttr has been featured on Fox News, Good Morning America, and The Today Show, among others.
If you want to sell those old items you no longer need, then check out this app. They only accept cell phones, DVDs, video games, consoles, tables, LEGOS, and textbooks.
Ensure that the items you are putting up for sale are in perfect condition. If you happen to sell items that are in high demand, you might even receive your payment the next day. They usually pay through direct deposit, paper check via mail, and PayPal. You can easily download the Decluttr app.
Poshmark
The website was launched in 2011 and has continued to grow since then up until now, and it currently has a community of over 5 million sellers. This app allows its users to list both adult and kid's clothes at absolutely no cost. Once you make a sale on goods that you advertise on their platform, you will receive a free pre-paid shipping label.
You can upload pictures in real-time, at your convenience, and in whichever style you would like your clothes to appear. Think of it as your closet. The Poshmark app can easily be downloaded on your mobile device.
Conclusion
There are a variety of options and resources out there to make cash with these mobile apps. However, we recommend that you first research before you commit to a specific app. By doing so, you will be sure that the listings match up to the quality of stuff you are putting up for sale.
Keep in mind that these "sell your stuff" apps are tailored to specific markets and audiences. Check the website, and find out how often an item appears. Based on the results, you should be able to tell whether it is the right platform for you or not.