As the world prepares to welcome a new year, new fashion trends are sure to come your way. However, you can always stay fashionable on a budget. There are plenty of options when it comes to fashion. So you won't be limited to luxury brands. There are good designers with much more affordable pieces.
However, while it's easy to flip through some fashion magazines and spot swoon-worthy outfits to try on for 2020, it is no denying that some styles aren't budget-friendly. From footwear and clothes to bags and accessories, there are a ton of items that can end up being quite costly. 
Fortunately, there are now several alternatives that can help you spice up your wardrobe without hurting your pocket. If you want to achieve that stylish and chic look and stay fashionable on a budget, here are some important tips you must keep in mind.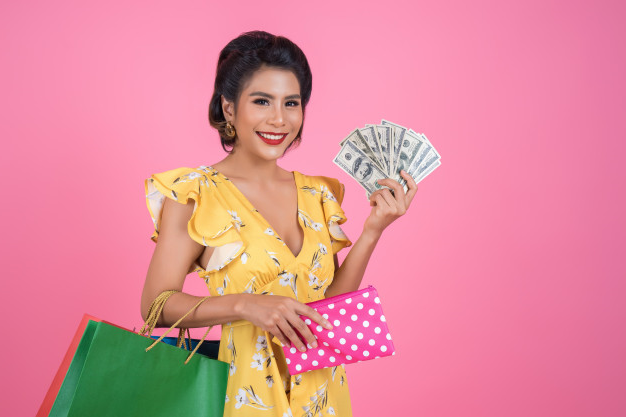 Explore a Local Thrift Shop
Looking for a place to find designer products at a fraction of the price? Unknown to many, checking out thrift shops will help them improve their style tremendously without maxing out their budget.
Since thrift stores offer a broad variety of items, you are sure to find certain items that will match your taste. Thifts stores carry a wide variety of shoes, jeans, dresses, accessories, shirts, and more. You will never run out of items to go through, especially since thrift stores are constantly replenishing their selections.
Although you are sure to encounter worn-out jeans and shirts with stretched out necklines, you can still expect to find rare and hidden gems that will help you be fashionable on a budget. There are plenty of benefits to thrift shopping. It may just take you a little more time to sort through unwanted items.
Get Creative and Customize
Who says you need to ditch your old set of clothes? With the right dose of positivity and enough creativity, you are sure to come up with various ways to add a bit of glitz to your old getups. From altering your faded jeans to make them more stylish to applying floral appliqués onto your old jackets, there is a lengthy list of ways to revamp your apparel. Plus, this is a more eco-friendly way to embrace the newest fashion trends!
Invest in Accessories
Let's admit it: accessories now serve as an inseparable part of clothing. Not only do these items help express your style, but they also add a different touch of character to your daily outfits. By wearing them, you won't have to worry about repeating your outfit. You can repeat the clothing and let different accessories do the magic.
Whether you choose bags, jewelry, sunglasses, scarfs, watches, or hair accessories, there are a wide variety of accessories that can help you update your wardrobe throughout the season.
Keep an Eye on In-Store and Online Sales
Of course, it isn't bad to actually buy new items every once in a while. However, you need to remember to stick to your budget. It is always wise to buy during big sales. This way, you can buy the piece you're eyeing for so long for half the price only. Just make sure not to go on a shopping spree and buy everything that catches your eye. To avoid buying things that are unnecessary, make sure to approach sales with a list of items and a calculator in your pocket.
Conclusion
Who says you have to be rich and famous in order to be stylish? With the right tips and tricks, you are sure to spice up your style and be fashionable on a budget. You can also sell your stuff online to earn extra money for shopping. It's a win-win solution; you can get fashionable, new clothing and clean out your closet in the process.