Having small kids means getting a job that gives you the freedom to work from home. If you're a stay-at-home mother, then you may be looking for remote work. Luckily, most companies have embraced this cultural shift where most parents are expressing their need to work from home. This gives them the time and freedom to work as they take care of their little ones.
To kick start this job search as a parent, you have to put into consideration your hobbies, interests, and skills. Read on, and take a look at some of the job ideas we have put together for you.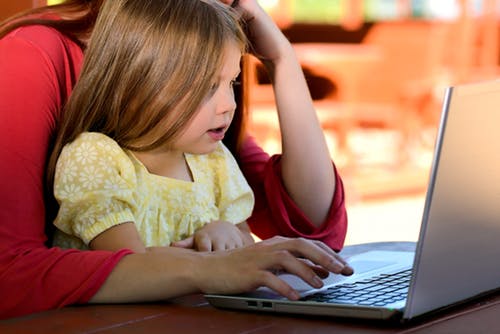 Become an Online Tutor
Do you have a passion for teaching? Do you enjoy the company of young children? Have you ever volunteered or thought about doing so? Then, this might be the right job for you. The good news is that, in most cases, you do not need any certificate or experience to teach online.
There is a growing opportunity for teachers to teach students abroad, especially to students from China. For remote, online work, this might be conducted at odd hours, though, given the time difference. Overall, online teachers can earn up to $26,019 a year. If this is an area you might be interested in, check out companies such as VIPKID, Whales, Magic Ears, and iTutor.
Offer Bookkeeping Services
Likewise, you do not need to be a public Certified Accountant to work as a virtual bookkeeper. For as long as you are resourceful and good with numbers, you will be good to go. There are free online courses that can help you start this journey, or better still, you can sign up for that short course near your community.
Services you will be expected to offer include creating balance sheets, providing income statements, plus giving monthly, quarterly, or annual reports. To begin with, write a list of companies that you think might be ideal for working with, and get their contacts. This will help you set your foot in the door.
Become a Social Media Marketer
With the increased use of social media, there is a high demand for social media marketers. Getting started is pretty easy and straightforward. All you need is a smartphone or a computer, plus a stable internet connection, and you will be good to work from anywhere in the world.
Your responsibility as a social media marketer will be to set up social media accounts, audit them, and figure out ways to manage these accounts. Upwork, Craigslist, fiverr, CareerBuilder, and Monster will be great resources for you to look for such jobs.
Become a Grant Writer
Basically, as a grant writer, you become an independent contractor and work and link between a grant seeker and a funder. The beauty of this job is that you do not need any certificate to do grant writing. This goes without saying, but you need to have impeccable writing and research skills. You should also be deadline driven. You will be responsible for writing proposals and convince funding agencies why they should give money to people or agencies that you will be writing for.
Conclusion
There are so many ways you can make money from home as a stay-at-home mother or parent. From selling your antiques, to selling e-books, renting out your things, cooking, starting up a daycare in your home, or finding freelance jobs online, the list is endless. This was just a drop in the ocean. If you are interested in virtual jobs, check out Upwork, Craigslist, fiverr, Glassdoor, and CareerBuilder for listings.