According to research, the average cost of a wedding is roughly $20,000. This makes it one of the most expensive events in a person's life, and while we all want to have the most beautiful wedding, it is important to be realistic when it comes to how much it is going to cost.
Many couples spend lots of money on their weddings and end up in debt immediately after. Needless to say that this is usually the beginning of their marital problems. No wonder 50% of marriages end in divorce, probably because they started off on the wrong foot.
So, planning a wedding shouldn't necessarily cause you sleepless nights and fights with your fiancée. In fact, by following these tips on how to have a cheap wedding, we guarantee that you can have the wedding of your dreams within your budget.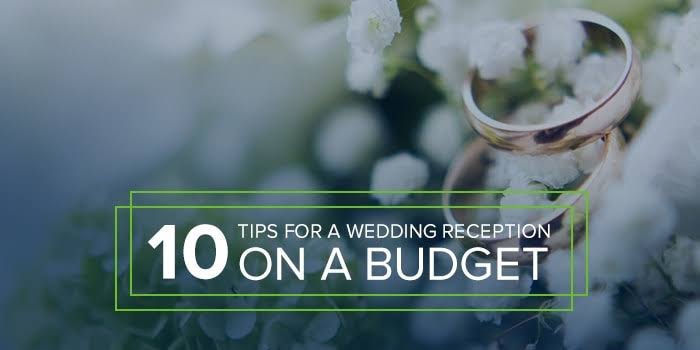 The Guest List
When coming up with the wedding list, bear in mind that each time you add a name to the invitation list, you are increasing your budget. This means additional catering costs, extra centerpieces, rentals, favors, etc. Do not just invite anyone. Only stick to people who matter to you. You really do not need to invite that old friend you haven't spoken with in the last 10 years simply to show off.
Avoid feeling pressured to invite all of your colleagues, as well.
Save on the Postage for Your Wedding Invitations
You really do not need to have an inner envelope with blotter paper. These were relics from the days when ink needed some time to dry and people were looking for the most pristine envelopes. You could choose to have a reply card and ask guests to reply to your invites online or through the telephone. This will save you plenty of money on printing.
Check on the Internet for Sales on Weddings, Including Your Wedding Dress
When you check online for wedding dresses on a budget, you shall be surprised to learn that there are many companies having sales on wedding dresses. This happens each year, and it is a great opportunity for you to get some excellent designer dresses at half the cost. Sites such as Craigslist and eBay always have some great offers.
Change Your Wedding Date to a Weekday
Having your wedding on a weeknight will limit the number of guests who can attend, and also during these days, vendors tend to be much cheaper. Even the venue will come at a lower cost because these are days when they do not have much going on.
Wedding Decorations
You could save plenty of money on your wedding decorations by choosing to have a wedding after a major holiday because, in this way, the church will already be decorated. If not, go for simple when it comes to your decorations, and a simple candlelit ceremony is gorgeous and romantic, plus most importantly, inexpensive.
Ask for Help
If you are looking for ways to have a cheap wedding, you must swallow your pride and pool your friends and family for extra resources. They could contribute some money towards the big day or their time. Whichever one they give, you must be willing to utilize it to the fullest. If you have a relative who is a reasonably good musician, you could hire them to perform on the wedding day, instead of hiring a band.
DIY Activities
There are plenty of things you could choose to do by yourself for your special day, rather than hiring a professional who will probably cost too much money. Making the invitation cards is actually pretty simple, and you can do it by yourself. You could also make the centerpieces, and even the flowers if you have some knowledge in this area.
Look for the Best Deals on Food and Drinks
Do as much research as possible, and speak to many different caterers, so you can have the best deal. Ask each of them whether they can do a buffet and which are the cheapest entrees. This helps you have options when it comes to the overall cost of the food.
You could also opt to provide your own beer or wine, which is definitely cheaper than expecting them to come with their own.
Make the Most of eBay
We have mentioned this earlier on when talking about wedding dresses, but really, eBay should be your go-to source on how to have a cheap wedding. You could source for everything from wedding favors to cake toppers, rings, and much more. Ensure to allow enough time when bidding at the auction for shipping before the wedding. Look out for some trusted vendors who will not disappoint you on your big day.
Consider Not Having a Big Wedding
There isn't any reason to have a huge wedding after all if you cannot afford it. In our last tip on how to have a cheap wedding, have you considered eloping? Going to Vegas and sealing the deal? You could then hold a cheap dinner for your close friends and relatives to announce that you got hitched.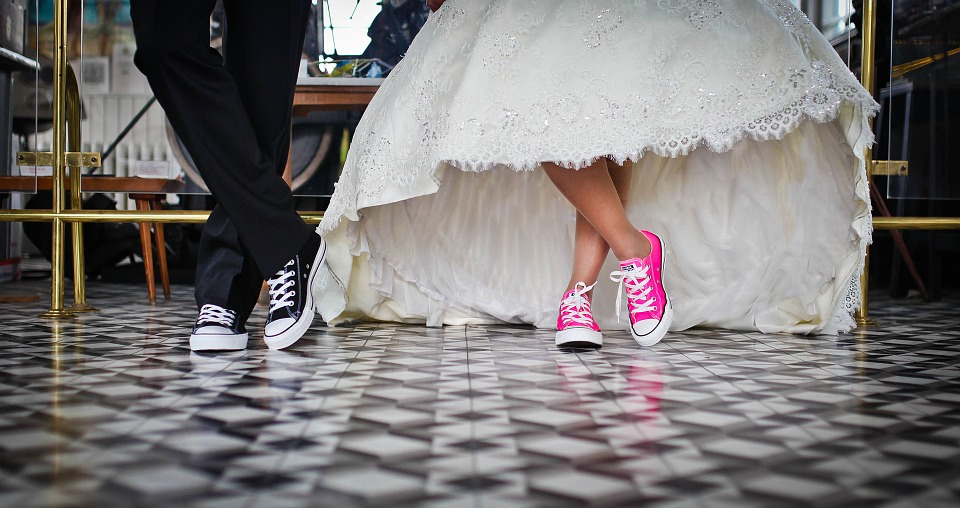 Conclusion
It is important to keep your head on straight when planning a wedding and remember that the marriage is more important than the wedding. How you start it is crucial. These tips on how to have a cheap wedding can help even when you have the money to spend because you will need the money in the future when you have kids.