Financial advisors help individuals looking to learn how to best manage their finances and reach their goals. Budgeting and investing is not an easy task for individuals who don't have any experience or family members to guide them.
However, financial planning is not a one-size-fits-all kind of thing, and there several types of financial advisors on the market.
In this article, we will explore exactly what financial planners can do for you and also figure out which type of advisor is the best for you.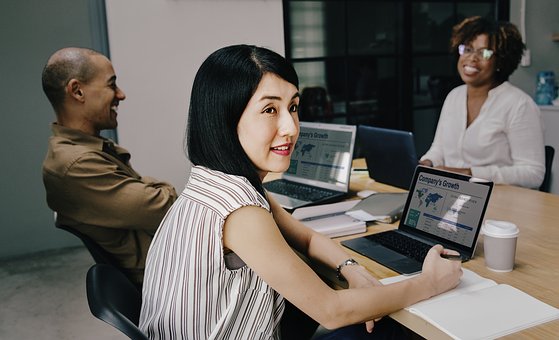 Are There Different Types of Financial Planners/Advisors?
There are several types of financial planners, and we will explain more about them below.
2. Robo-Advisors
This is a digital service offering low-cost, simplified investment management. You answer questions online, and a computer algorithm will build an investment portfolio per your goals. Robo-advisors balance and monitor your investment mix, and in return, they offer portfolio management at a lower cost.
2. Online Financial Advisors
This is the next step up after Robo-advisors, as they offer virtual access to human advisors. This kind of service mirrors traditional financial planners. You will be matched with a human advisor who will be able to manage your investments and work together to meet your financial goals.
3. Certified Financial Planners
This kind of advisor must have completed a lengthy education requirement, passed the test, and demonstrated some work experience.
4. Stockbroker or Broker
This one buys and sells financial products for clients on commission, fee, or both. Before they start, they must pass exams and register with the United States Securities and Exchange Commission.
5. Wealth Managers
These services target high net worth clients to provide financial management. This same person, however, can have more than one title; for instance, a CFP can also work as an investment advisor.
How to Choose a Financial Advisor
When choosing a financial advisor, you should keep in mind the following factors. Also, be very careful not to pay for things you do not need.
What Services Do You Need?
If you only want help managing or choosing investments, then a Robo-advisor would be the best choice for you. It is streamlined and cost-effective. It is recommended for people who are just starting since they come with no or low account minimums.
On the other hand, if you want holistic financial advice in real estate planning, you might go for a human, financial advisor within your area. Some people have no time or are not comfortable meeting advisors virtually. You can choose to save money with an online service. Keep in mind that you can begin with a Robo-advisor and reassess your planning as your situation changes.
Is it Cost-Effective?
Before you commit to any particular services, it is good first to consider their costs and fees. There are three cost levels you are likely to come across.
2.Robo-Advisors
These often charge an annual fee, which is a percentage of your balance with the service. Most of them start at 0.25% of your assets that they are managing. For instance, on a $50,000 account balance, if we are to go by 0.25%, we get $125 per year.
2.Online Financial Planning Services 
Those that offer more comprehensive financial planning will charge more than Robo-advisors but lower than traditional financial advisors. They will charge either a flat subscription fee, your asset percentage, or both, depending on your financial situation.
3.Traditional Human Advisors
These usually charge a percentage of the total amount managed with a fee of 1%. This varies depending on the nature of the account. For instance, it can go higher for smaller accounts and lower for larger accounts. Others may charge an hourly rate, a retainer, or a flat fee.
Conclusion
Now that we have gone over the different financial advisor options, it is now up to you to make your decision. Whatever the case, do not pay for services you do not need. At minilua.com/en, we wish you all the best.