In today's world, women face a lot of challenges disrupting their control over their finances, such as career interruption, longevity, wage inequality, and so on. There are also more significant challenges, such as financial abuse, and even divorce. All these weigh on them both financially and emotionally. This is one of the reasons why women should garner control over their finances.
Forget the old days where mothers would advise their soon-to-be-married daughters to save and have minimal cash on them for the rainy days. The idea of women having financial independence has changed; now it is more important than ever before, and here is how to ensure your money is safe.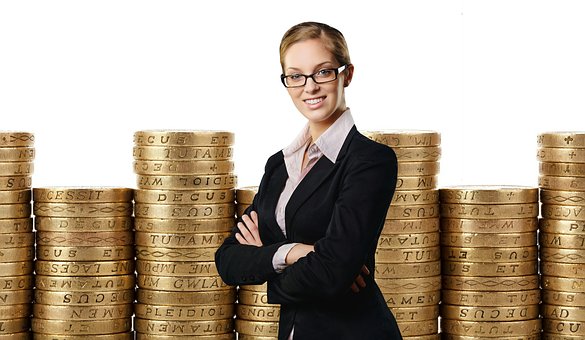 Account for Your Money
It is essential to know exactly where your money goes. At the end of every month, add up all your essentials, plus all your living expenses, insurance, rent or mortgage, and groceries. You should be able to establish an emergency fund that is equal to at least six months of your essential expenses.
If you do not have an emergency fund in place yet, you can instruct your bank to transfer funds to your account. All in all, you are trying to account for your money and track all your expenses. This will help you have your finances under control.
Safe Saving Is the Way to Go
It doesn't matter how much you earn or have in your account. It is imperative to not only save, but also to grow your savings as well. This helps you as a woman set yourself up for a financially stable future. Instead of working more to earn more, make your money work for you.
There are so many traditional savings accounts on the market, but the truth is, they will not pay you high-interest rates; instead go for certificates of good deposits. For instance, a traditional CD will hold your money for a stipulated period; if you remove it early, there is a penalty for that. If you want to earn interest, as well as keep your money flexible, go for a no-penalty CD. What's more, your no-penalty CD is FCID insured. This is an assurance that your money is safe and available whenever you need it.
For Women to Be in Control of Their Finances, Reward Yourself
For women to be in control of their finances, they shouldn't neglect themselves. Women tend to put other people before themselves. Family, kids, spouses, friends. According to experts, when it comes to money, women should pay themselves first.
Look at it this way; women make way less money than men (in most cases), they live longer, and better yet, they're known to be great investors. It is, therefore, essential to allocate resources carefully. Women also need to give their kids some allowance as a push to enforce them to be more independent with their finances. Doing so will not only save you money; it will also help your kids become more successful in the future.
Learn How to Title Your Home
Sharing a home with someone is a huge step. It is therefore advisable to be involved in the whole process, from the word "go", in case things do not work out in the future. To protect your interests, ensure your home is titled.
Most women tend to name their spouses as sole owners of the property, but, what if your spouse passes on? Make sure your name is part of that will. I would encourage you to enlist professional help, since there is a lot that goes on in this field.
Start, and Start Now
There might never be the right time to live a healthy financial lifestyle – that is, the right time to implement a budget or investment account. As a woman, if you want to be in charge of your finances, start now, and start with what you have. Time is of the essence when it comes to building wealth. You might miss out on great opportunities just because you are waiting for the "right time".