Frightened by making a Halloween budget? Surely, although this holiday comes as one of the most exciting and thrilling celebrations of the year, it cannot be denied that reveling for Halloween could also be costly.
From costumes to foods, candies, and decors, there comes a broad list of things that can make this event a Halloween budget buster.
Fortunately, with the right tips and tricks, anyone can now have the chance to get the most out of this holiday without spending beyond their means. Want to know what these tricks are? For your guide, we have gathered 4 money-saving tips that will help you enjoy Halloween without ditching your budget. Read on.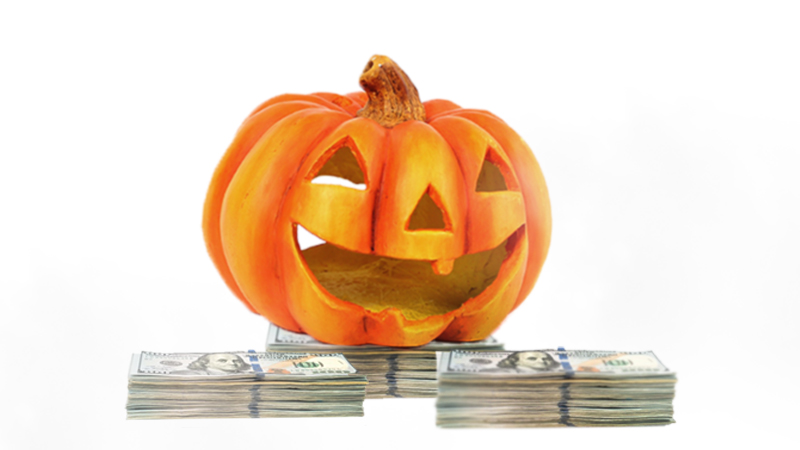 Make Your Own Costume
One good thing about Halloween is that it awakens the creative side in people. Surely, no Halloween celebration could be complete without some cool costumes. However, if you want to stick to your budget plan, it's best to skip store-bought costumes and focus on creating your own instead.
With the presence of many DIY blogs now accessible online, you can now easily search through your closet and exhibit your creativity by designing your own last-minute Halloween costumes. This doesn't just help you create clothing that meets your fashion taste, but it also allows you to enjoy Halloween while staying on budget.
Turn to Dollar Stores for Décor
Whether you're planning to spend the holiday as a party host or a stay-at-home celebrator, decorating your home with Halloween decorations usually comes as one of the top priorities.
Generally, although having vivid and motion-sensed designs could give your home a different vibe, turning to affordable decorations from dollar stores will help you set up a Halloween-ready home without overextending your budget.
Skip Store-Bought Foods
Surely, preparing for Halloween could be pretty demanding, especially with all the activities you need to attend to. With this, it is no wonder that many opt to buy ready-made foods to save time instead of personally preparing them. Although this could be convenient for some, cooking and preparing your own Halloween-themed food could save you an impressive amount of cash while enjoying the most out of your celebration. Aside from this, cooking for Halloween will also help you ensure that what you're serving on the table is of high quality and safe for the family.
From pumpkin cupcakes to monster doughnuts, monster pizzas, and too many more, there comes a broad range of dishes and snacks you can try and create by visiting some recipe food blogs.
Think of Simple, Cheap Activities
Of course, no Halloween celebration is complete without some fun, thrilling games for kids and party-goers. Instead of going for some complicated activities that would require a long list of supplies, it is always better to think for some simple yet fun games that are sure to make yours and your loved ones' Halloween experience a lot more memorable.
Are you ready to celebrate your grandest Halloween party yet without the need to spend beyond your budget? Remember, celebrating a holiday should never break your wallet. Focus on what's important, the celebration, and stick to your holiday budget. Also, be sure to take note of these 4 smart-money Halloween budget tips and tricks that will surely make your holiday a day to remember.